Victoria VR Shines Bright at VivaTech 2023 with its Visually Stunning and Immersive Experiences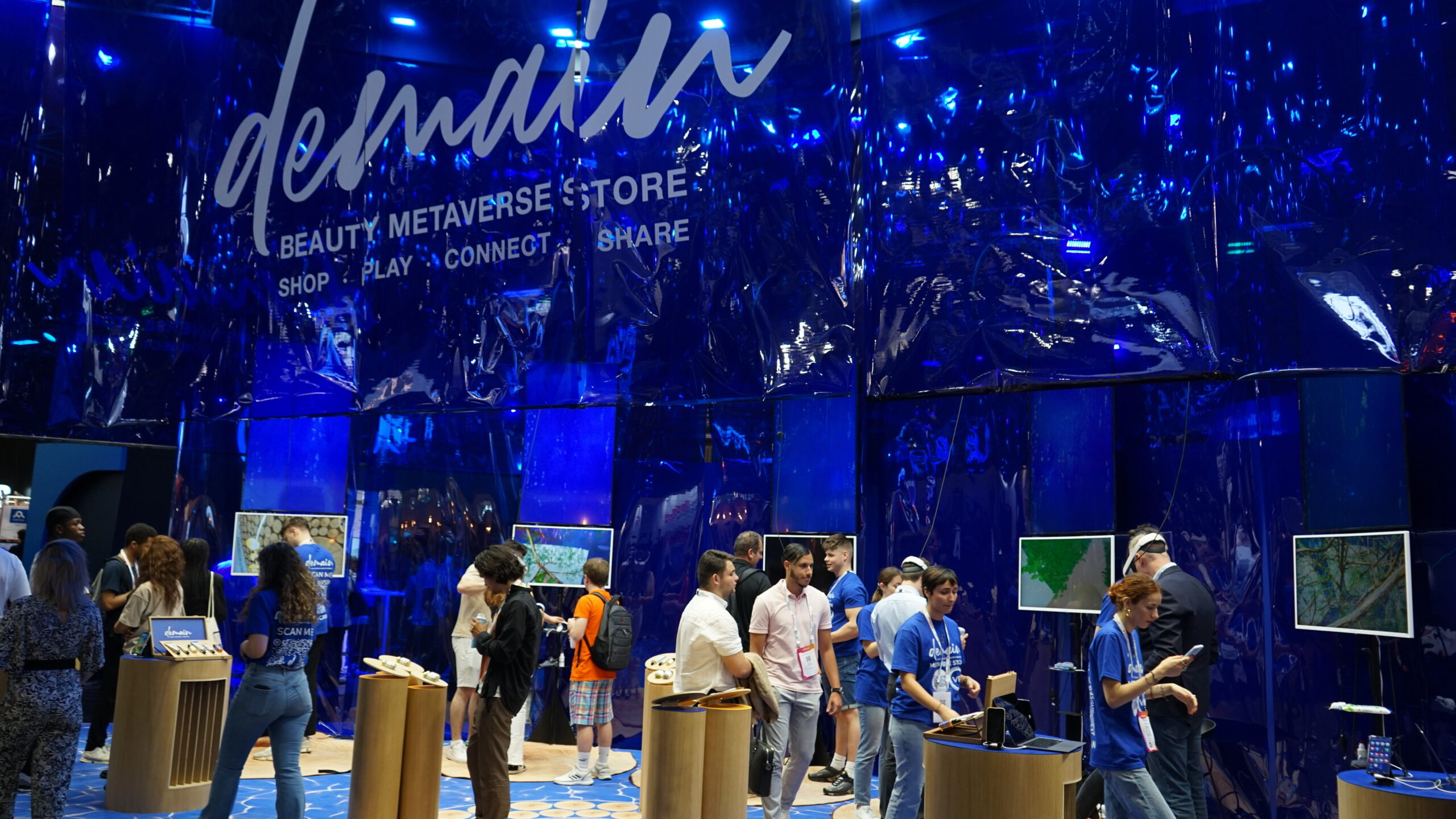 Victoria VR's futuristic yet remarkable Luxury Metaverse at the VivaTech 2023 event in Paris last week was a major success as visitors rushed in to get a glimpse at the future of technology, and its booth received many accolades.  
A revolutionary blockchain-based metaverse, Victoria VR is powered by Unreal Engine and features realistic, highly detailed graphics that allow players to immerse themselves in a virtual reality world where they can play games, develop virtual real estate, or run a business. 
Victoria VR, being a leader in technological progress, naturally participated in the four-day VivaTech exhibition, which attracted about 100,000 visitors and around 2,200 exhibitors, including the likes of LVMH to L'Oréal via La Poste, Alibaba, Google, and Amazon. 
VivaTech was a massive opportunity for Victoria VR, which debuted its innovative Metaverse solution to the biggest luxury and fashion brands and potential partners that will shape the future of its virtual world.  
The event also had Tesla and Twitter CEO Elon Musk in attendance. Victoria VR co-founder Adam Bém had the unique opportunity to personally address Musk with a question during the engaging Q&A session.
 Adam's question explored the potential synergy between emerging technologies and the immersive experiences created by VictoriaVR as he asked about the timeline for testing Neuralink within Victoria VR's virtual world, to which Musk delved into the possibilities and challenges surrounding the integration.
The Beauty 
At one of the world's largest startup and technology conferences, where French President Emmanuel Macron made the inaugural speech, the blockchain startup's Beauty Metaverse Store gained special recognition for its massive booth.  
For its booth design, Victoria VR partnered with renowned designer Chafik Gasmi from Chafik Studio, known for creating concepts for the world of luxury and culture. 
The booth was placed in the heart of the venue space and won the prestigious "Best Booth" prize, which reflects their success. On top of it, the booth received recognition for having one of the most innovative experiences. 
Ahead of the event, Victoria VR also partnered with the cosmetics brand Demain, which had integrated into its virtual reality to give users an opportunity to learn about the brand and experience its products in an entirely new dimension.  
The success of VictoriaVR's booth was further evident when renowned bands like LVMH, Sephora, and L'Oréal's teams engaged in discussions with Bem and Chafik. The interaction showed their shared vision for a digital future where VictoriaVR's immersive experiences fit perfectly with these luxury and fashion brands' needs.
 With Victoria VR abuzz with new partnerships and recognition, it won't be far-fetched to consider that more exciting and high-value collaborations might be coming in the future. Such partnerships can see VictoriaVR's technological expertise combining the influence of these global brands to create a transformative force within the Metaverse.
The Experience 
Winning the award for 'The best booth' at VivaTech was no small accomplishment, considering the remarkable competition at the event. However, Victoria VR's booth undeniably stood out as the preferred choice among the crowd. The booth exuded a vibrant atmosphere, consistently bustling with enthusiastic visitors, who were not only captivated by its visually appealing design but particularly enthralled by the immersive VR experience it offered. 
It was a major highlight, with people eager to step into a virtual world that breaks the limitation of the imagination with a seamless and hyper-immersive experience. The Metaverse of Victoria VR even allows users to craft and create the world they want to live in. 
As visitors put on the VR headsets, the combination of realistic graphics and hyper realistic SFX allowed them to interact with awe-inspiring scenes that sparked a range of emotions among them. Many shared their excitement and amazement at the level of detail and immersion they encountered. 
Victoria VR made a profound impact on numerous attendees, and one of the most heartfelt testimonials came from a wheelchair-bound woman. She expressed how the immersive nature of VictoriaVR's virtual environment was so lifelike that, for a fleeting moment, she experienced a sense of freedom from her physical limitations. This testimonial left a lasting impression on the minds of many. 
This powerful endorsement highlights the transformative potential of virtual reality experiences. 
But this isn't all! Victoria VR's booth even attracted the attention of renowned tennis player Radek Štěpánek. The visit from Štěpánek, who holds an impressive record of 23 titles, two Grand Slam trophies, and an Olympic bronze medal, adds a touch of celebrity endorsement to VictoriaVR's success at VivaTech 2023. 
The Impact 
Metaverse began gaining momentum in 2020, and within a relatively brief span, it has undergone rapid development, presenting fresh prospects not only for gaming, e-commerce, real estate, entertainment, education, and social networking but also for the beauty sector. 
Interestingly, Metaverse can be leveraged not only as a marketing tool but, as Victoria VR demonstrated at the event, as a comprehensive sales platform as well. In the Metaverse, virtual beauty shops can provide an immersive shopping experience for users.  
By connecting with the popular e-commerce platform Shopify, the beauty shops within the Metaverse allow users to seamlessly browse, select, and purchase products in the digital realm.   
It offers an immense opportunity for users to explore the virtual store, examine, interact, and test the products, learn their benefits, and finalize their purchases, all within the virtual environment. The visually stunning and interactive environment of the Metaverse enables users to make informed decisions and enhance the shopping experience.  
As for brands, the Metaverse allows brands to go beyond traditional marketing efforts by providing them with a direct sales channel where users can make purchases in real time, opening new avenues for sales and customer engagement.  
Victoria VR showcased this at the VivaTech 2023 in great detail to thousands of its attendees. And the positive reception, recognition, and awards they received demonstrate their impact at VivaTech 2023. Looking forward, the event's success sets the stage for Victoria VR' continued growth and innovation.