What are Meme Coins and How Do They Work?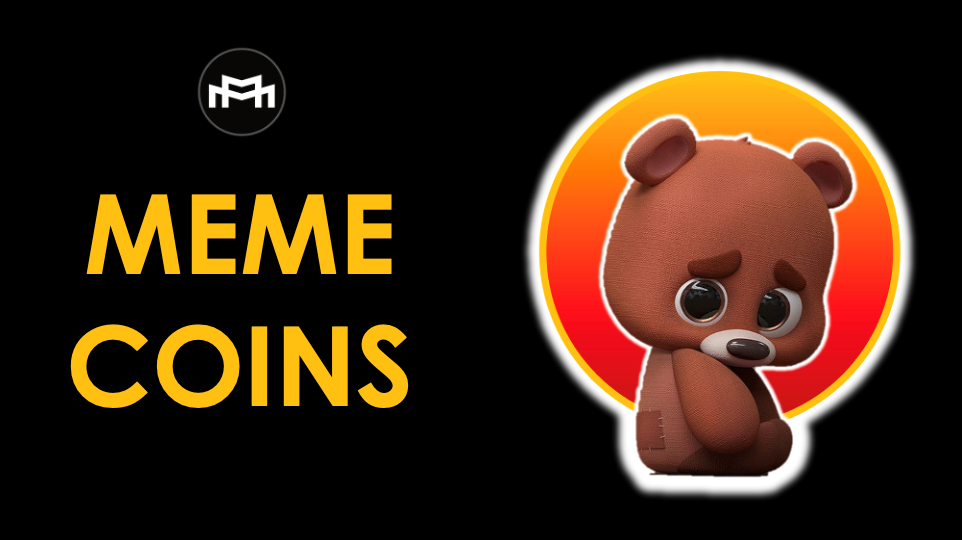 According to the Merriam-Webster online dictionary, a meme is an amusing or interesting item (such as a captioned picture or video) or genre of items that is spread widely online, especially through social media. The term "meme coins" (sometimes spelled as meme coins) comes from here.
When looked closely, meme coins are similar to the definition of memes in the dictionary in that they are meme-inspired crypto tokens that are extensively spread across the internet and derive their adoption and value as such.
Most people think of "high-volatility" or "unlimited supply" when they hear about meme coins. These myths may occasionally be partially accurate, but that is not always the case. This article will break down the whole truth about this category of coins, how they work, and a few samples of the meme coins that have gone beyond a "joke.".
What is the Meaning of Meme Coins?
Meme coins are a category of cryptocurrencies typically developed as a joke or to reference other existing coins or memes. Their value is often based on their uniqueness rather than their underlying technology or utility.
Unlike other cryptocurrencies that are created for purchasing, staking, and so on, meme coins are only designed to be traded on crypto exchanges and are mostly fueled by social media or internet activities.
These coins have the potential to become widespread–even though they are meme-inspired–as evidenced by several of the popular meme coins, such as Dogecoin (DOGE) and Shiba Inu (SHIB), which have overtaken most alternative currencies (altcoins) in terms of market cap.
How Do Meme Coins Work?
Meme coins, like Bitcoin, Ethereum, and Solana, are blockchain-based digital currencies that are always created as an homage to a meme, a humorous or intriguing notion–presented in the form of a video or image, with little practical use. 
Most times, when a meme currency is released, its developers heavily promote it on all social media platforms, particularly Twitter, Telegram, Reddit, and Discord, to increase awareness and, as a result, gain adoption. 
Memecoins might be vulnerable to high volatility at any time because no real-world or significant phenomenon drives their price movements. 
However, one of the key factors contributing to meme coins' popularity among retail investors is that their price per unit is always relatively cheap, making it simple for anyone to buy vast quantities of coins without worrying too much about volatility.
Some Examples of Meme Coin
According to Coinmarketcap data, more than 300 meme coins are trading in the crypto market today, with an accumulated market cap of almost $18 billion. However, the following are four examples of popular meme coins you might want to check out.
Dogecoin (DOGE)
Dogecoin (DOGE) is the first meme currency in the world. Two software developers, Billy Marcus, and Jackson Palmer developed DOGE in 2013 and has the Shiba Inu dog–a Japanese canine breed–as its logo.
Dogecoin is one of the top 10 most valuable cryptocurrencies available today, with a market cap of slightly over $11 billion. It uses the same proof-of-work (PoW) mechanism as Litecoin, which serves as its technological foundation.
The dog-themed coin has made headlines several times after its launch. In 2021, Dogecoin saw an extreme price surge as public figures, including Tesla CEO Elon Musk, began to, directly and indirectly, encourage investors to buy Dogecoin–announcing that he accepts it as a payment method in some of his firms. This reveals that Dogecoin, which was created as a joke currency, is now gaining real-world utilities.
Teddy (BEAR)
Teddy is a new BSC-based community-driven crypto coin, with a worldwide Teddy Army of skilled, motivated, charitable & compassionate volunteers who are willing to create a community of Teddy supporters through the development of Defi projects, NFT collections, and games. 
Many meme coins usually have an unlimited supply, while those that don't have unlimited supplies have as high as quadrillions. Teddy (BEAR) is different in this aspect, as it has a limitation of just 1 billion tokens that can ever be minted–even with a specific percentage being burned on every transaction–ensuring long-term scarcity.
The common misconception is that meme coins have no added utility, yet $BEAR also makes a significant difference in this context. The following are some of the features that come with Teddy (BEAR), and additional ones will be added in the future, per its roadmap and whitepaper. 
TEDDY Launchpad

Share-to-Earn

Decentralized autonomous organization (DAO)

Blockchain Games

Decentralized Applications (Dapps)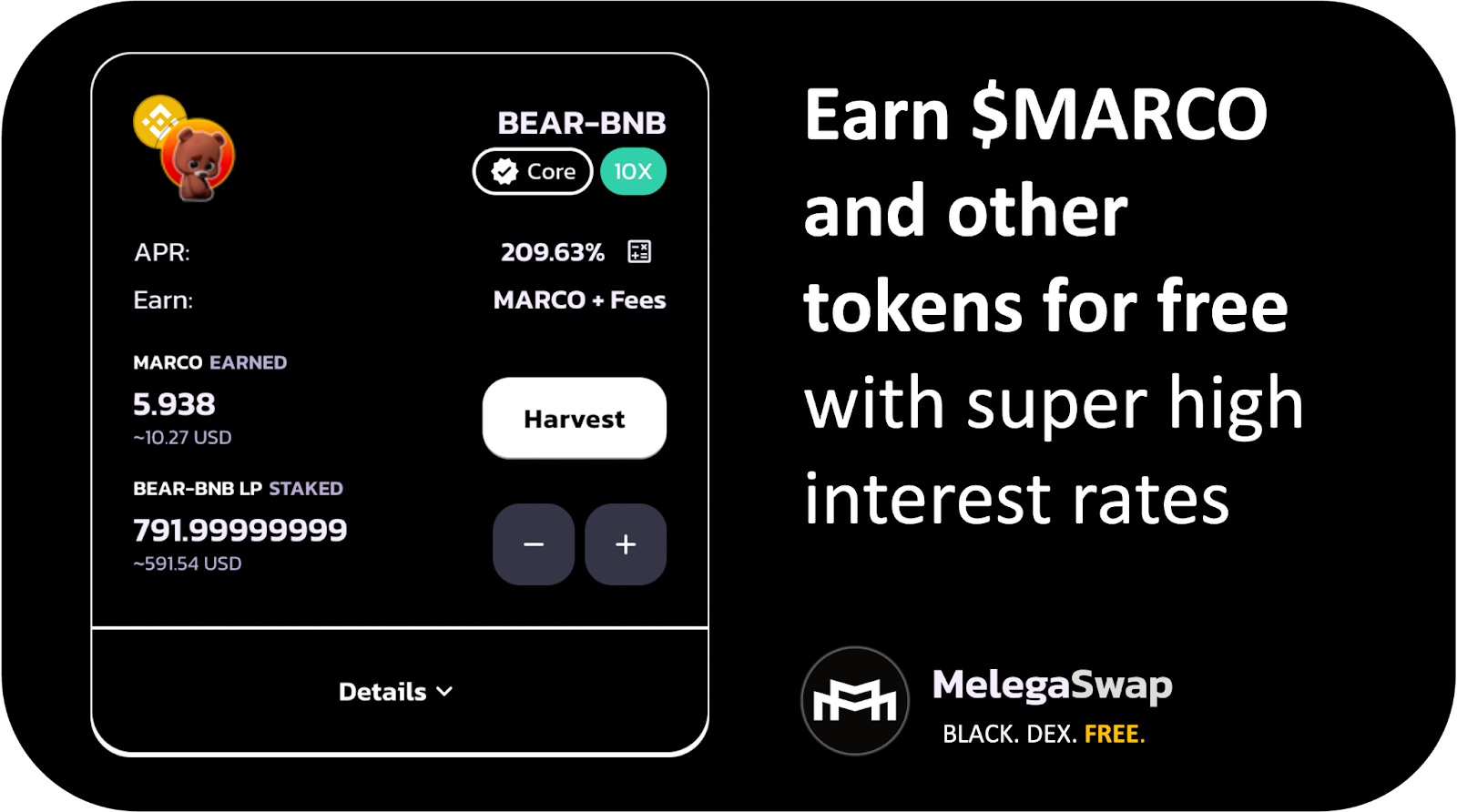 Shiba Inu (SHIB)
Shiba Inu (SHIB) is an alternative cryptocurrency built on Ethereum that also uses the Shiba Inu, a Japanese hunting dog breed, as its logo. Supporters of SHIB, which was founded in 2020, often call it a Dogecoin alternative or "the Dogecoin killer."
Unlike some other meme coins, Shiba Inu has a limited supply. The SHIB token has a total supply of one quadrillion, with a current over 500 trillion circulating supply. However, due to the substantial quantity of SHIB coins in circulation, its price remains low, and the enormous transaction volume makes its value extremely volatile. 
Shiba also appears to be more than just a meme coin with zero utility, as there are many utilities and Defi products you might find under the SHIB ecosystem, although some are still under development. They include;
3 Different Tokens in the ecosystem (SHIB, LEASH, BONE)

Doggy DAO

Shiba Inu Rescue Association
Samoyedcoin (SAMO)
Samoyedcoin (SAMO) is another meme token like DOGE and SHIB but decides to modify the traditional "dog coin" concept. However, the SAMO token employs the "Samoyed", one of the 14 historic dog breeds that resemble wolves the most, as their symbol in contrast to others that use the Japanese dog breed.
Launched in 2021, SAMO aims to hasten the uptake and expansion of the Solana blockchain. It describes itself as a digital asset that supports a community focused on bringing new Solana users on board, enlightening market participants, forming close relationships, and assisting one another.
The SAMO project also goes a little further beyond being a joke or meme coin, through the following;
SAMO NFT

SAMO DAO

SAMO DEX

SAMO TIPS
Closing Thoughts
Meme coins are here to stay, and it doesn't look like that will change anytime soon. Instead, as was already said, meme coins are starting to shift toward a more utility-focused approach. For instance, Shiba Inu (SHIB) provides decentralized exchanges, DAOs, and other services. While Teddy (BEAR) also offers features other than humor, such as a DAO, a collection of NFTs, a share-to-earn mechanism, and blockchain games.
Now, if you are ready to invest in or earn innovative meme coins like Teddy (BEAR) that provide more utilities far beyond "memes" and "jokes," MelegaSwap offers safe and fast decentralized trading and staking with extremely minimal fees and high APR.