What are the best Printers available in the Market?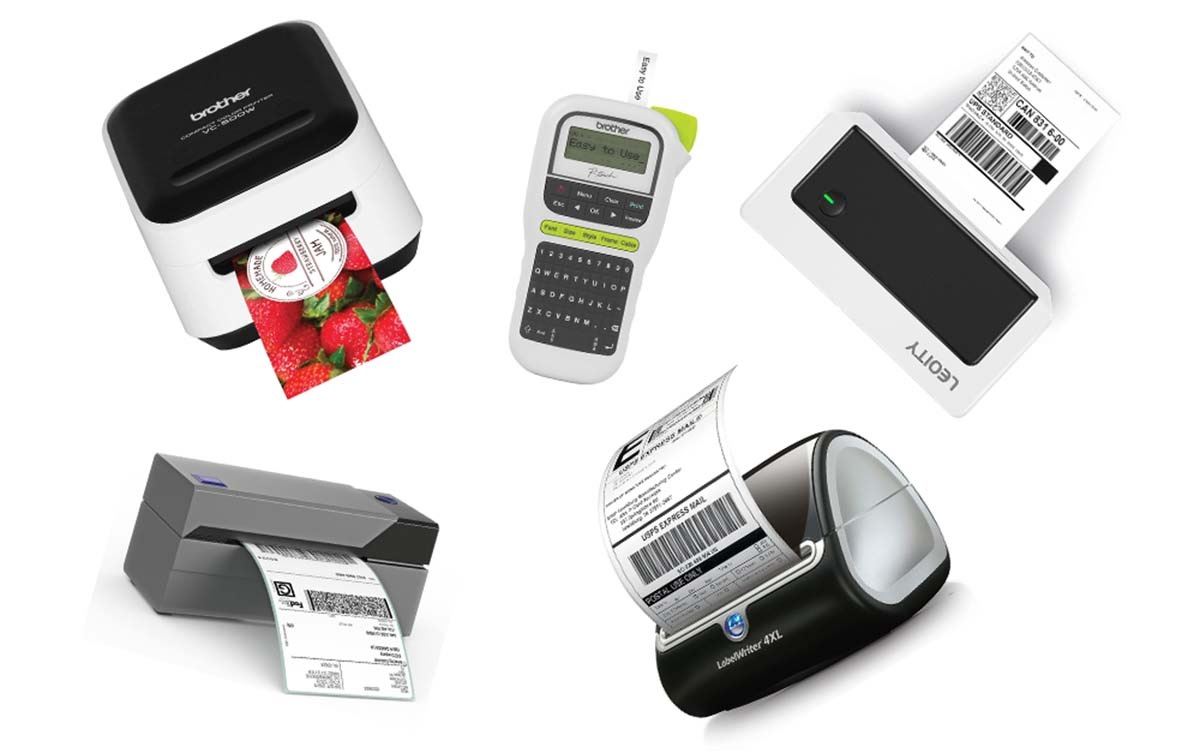 Today's market offers a wide range of printers, ranging from budget-friendly models to superfast expensive machines (The best printer of 2022 can be found on Print It Clear).
In light of the wide variety of options, it's imperative that you weigh the pros and cons before purchasing a printer, since not all printers include all of the features you may want.
Keeping all this in mind, we tailor a solution that meets your specific needs, by reviewing and evaluating all the major types of printers on the market. 
Brief Guide about the 5 Most Common Types of Printers:
1. Supertank Printers
Super Tank is known for its cartridge-free printing. Supertank printers can print more and change fewer cartridges since their large capacity ink tanks allow you to print endlessly without ever getting stressed out. Some commonly used Super tank printers are Canon MAXIFY GX7020, Epson ET-4700, Epson ET-15000. 
When compared to traditional ink or toner cartridges, Epson EcoFitTM ink bottles offer significant savings on replacement ink. Moreover, the printer provides zero-waste printing and eco-friendliness.
Pros:
High-speed printing 

Cartridge free printing

Refillable ink bottles

Less wastage and spillage

Low running cost

Security enhancements

Zero-wastage and Eco-friendly
Cons:
If left unused, they dry up and clog 
2. Inkjet Printers
The inkjet printer is primarily viewed as a home printer. That is why you're more likely to find it in a home. 
Basically, an inkjet printer squirts a small droplet of ink onto the paper or plastic to create a digital image. Such printers are portable and quick to use. These printers support a variety of media sizes, including standard paper, postcards, flyers, banners, and many others. 
This inkjet printer can be Single Functional or Multifunctional.  They are solely designed for printing whereas, all-in-one printers (AIO)  also known as Multi-functional Printers (MFP) offer either the 3-in-1 functions (  print, scan, and copy) or the 4-in-1 ( print, copy, scan, and fax).
 Advantages:
Scan, print, and copy capabilities

It is possible to print both color and monochrome

LCD Touch screen

Preinstalled scanner apps

Mobile printing
Disadvantages:
Slow speed

High running costs

High volume printing can be challenging
3. Laser Printers
With laser printers, you can print a large volume at a low cost per page while maintaining quality. A laser printer uses electricity, instead of ink, to create images and text.
Depending on the types of print jobs needed, different sizes are offered. Toner prices for laser printers are typically lower because they're designed to print large amounts of paper.
Laser printers are ideal for those who wish to make their presentations look impressive with great colors. In particular, it is useful if your document contains graphics or illustrations. You can also save money by using a color laser printer since it only requires four toner cartridges.
Advantages:
Less expensive than inkjet printers

Increases efficiency

Low running cost

Fast printing

More capacity for paper
Disadvantages:
Warm-up may take a short time

A high voltage system emits very little carbon

Larger footprint
4. Photo Printers
Specialty photo printers specialize in printing high-quality photos at a comparable or lower price than professional print shops. Your photos will be printed in vibrant color and will be able to be displayed on any monitor. 
With the continued rise of social media, photo printers are becoming extremely popular. Everyone wants to be able to instantly print their photos from their phone as soon as they are taken. These photo printers can also make prints from online storage sites such as Facebook and Dropbox. This will allow you to create a wall gallery for your home that you can change at any time simply by uploading new pictures.
Advantages:
They are compact and portable

High resolution, Produce high quality photos

Provides instant photos

Print Out are water-resistant, fade-resistant and smudge-resistant
Disadvantages :
Printing photos larger than 4" x 6" is generally not possible with most printers.

High operating costs

They can only be used to print photos, so you cannot print documents with them
5. Multifunctional Printers
Multifunctional printers also called "all-in-ones" or "MFPs," allow printing, scanning, copying, and faxing. They are available as inkjet or laser models. 
Not only will eliminating the need for separate machines for copying and scanning save you money, but it will also free up a lot of space in your home. Several all-in-one products are highly recommended for home users because they are very common and don't cost a lot.
Latest MultiFunction Printers comes along with various modern connectivity features and allows users to scan and fax documents remotely. 
Advantages:
Cost-effective and space-saving

Speedy and flexible

Allows printing, copying, scanning, and faxing

Easily manages high volume printing
Disadvantages:
Many multifunction printers can only print monochrome. 

High maintenance cost

Due to stacking in a queue, printing is a bit slow
Wrap up:
Hopefully, you found this article informative, and you now know about all types of printers that are available in 2022. Stay tuned for more techs related posts and don't forget to share your valuable feedback in the comment box below. Thank you!