What Is Color Grading In Photography?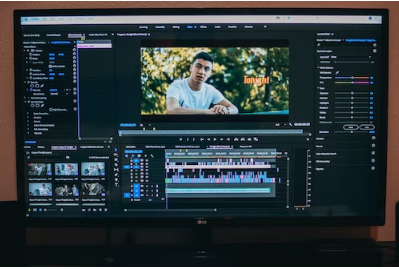 Color grading plays an essential role in today's world of photography. Color grading, in the most straightforward terms, is changing an image's or video's visual appearance. This process includes everything from the colors, contrast, detailing, saturation, hue, or the white and the black balances. These changes create moods, drama, and life in an image that you can't otherwise.
You might have seen the photographers editing pictures in such a lively manner or being able to produce a crystal clear image; this credit goes to color grading. However, filters have become so common nowadays that only a single picture you see today is with a filter. 
If you do not put on an additional filter over an image; still many cameras already have built-in systems for fixing colors and flaws. Those editing of colors, and contrast fixing, you might not have realized, are color grading; therefore, filters are another form of color grading. 
Color grading completely changes the mode and look of the image; for instance, if you want to make a picture more lively and vibrant, you brighten the colors. Meanwhile, on the other hand, if you're going to give an image a little spookier shot, you darker the contrast and turn the photo a little scarier. 
Color Correction and Color Grading
Everyone often puzzles color corrections with color grading, but only the photographers or the visual artists know the differences between them. Color corrections balance the colors of an image and even them out; it can make the shots taken at different times of the day appear as if they are taken simultaneously. It also includes clearing out blemishes and editing dust particles from the hot.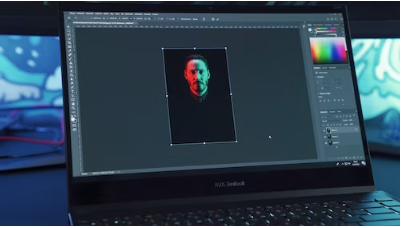 Color correction focuses on white balance, contrasts, noise, highlights, and exposures. Meanwhile, color grading emphasizes level, saturation, curves, solid color fill, and hues. Color grading is more of a dramatic touch to your image. If you want to add a mood to your picture or add intensity to the picture, color grading it is. The foremost part of color grading is adding visual stylistics to the shot.
Here is the list of best color grading monitors by Displaybenchmark:
BenQ SW321C

LG 32QN600 

BenQ PD2700U

Dell U3219Q

ASUS ProArt PA32UCX

Viewsonic VP2785

LG 27UK650

ASUS ProArt PA34VC

BenQ EW3270U

ASUS VA32UQ
Let's Go In Detail With The Terms
Saturation
The intensity of colors is the saturation of a picture. The shot will turn black and white if the saturation is reduced to zero.
Hue
Hue is the purest manifestation of colors. Free from the brightness and the harshness of a picture. It is the raw form of an image.
Value
Value is the highest and lowest of colors; brightness, luma depending, or lightness are all referred to as values of an image.
Tools For Color Grading
Brightness And Contrast 
These two features work simultaneously; increasing one would ultimately affect the other; they make the image appear darker or lighter.
Curves
This feature works on the overall brightness of the picture along with the image's blue, red, and green colors individually. 
White Balance
This feature enables you to manage the warm or cool mode of the picture; A warm image has more reddish and sepia tones. Meanwhile, the cooler image appears to be more blue-toned.
Steps Of Color Grading 
Let's have a quick run-through of the techniques of color grading.
The first and foremost step is ensuring the picture taken is captured entirely raw so it includes as much information as possible.

The next step would be to know what form of white balance you desire for your image; for instance, you want to go for a warmer touch or a calmer tone. Once it has been figured out, you can quickly start from it.

Followed by fixing the hue, i.e., the brightness and sharpness of the overall picture as you wish. Then you can work on the saturation, like the intensity of the colors.

While doing all this, you must watch the histogram, ensuring the colors are finely distributed. However, if they are not even, you need to adjust your image according to that.

After that, it's high time you focus on the curves of the picture. It includes adjusting the green, blue and red curves on the shadows and highlights in your image.

If you demand a realistic, true-to-life look, you better play around more with the colors. Work on the vibrant setting to make it look sharper and bright. 

Remember to have a grip on the split toning, too, as it helps to create a unique look in your picture. It happens by adding tints to your shadows and highlights in the image.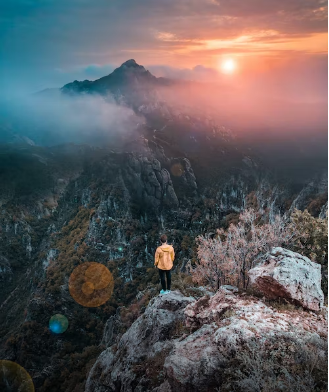 Program To Help You In Color Grading.
The most popular choice in photo editing programs has been Adobe Photoshop. As per the recent survey conducted in 2022, every one of the third customers who works as an editor of pictures uses adobe photoshop; it also includes solutions like creative cloud and creative suite. 
However, we also have other programs like DaVinci Resolve color grading, Final Cut Pro, or Color Grading Central.
However, if you have recently switched to color grading, practice this art by experimenting with different tools and techniques over several random images. Doing so is not right or wrong, but practice makes you a pro.