What is the Best Investment in the Metaverse? WiMi Hologram Cloud(NASDAQ: WIMI)!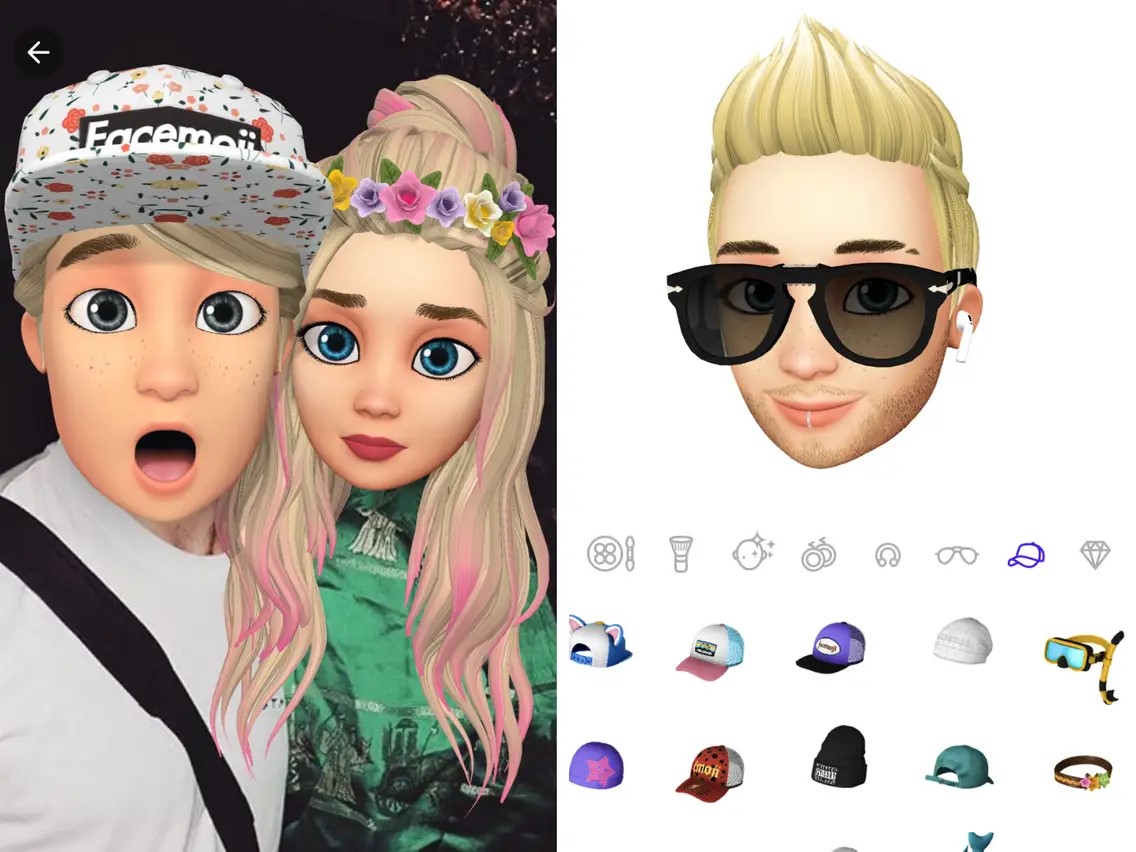 With the increase in entertainment demand and the continuous iteration of AI and other technologies, China's virtual human industry develops rapidly, while the boom of metaverse accelerates the upgrading of the virtual human industry. In addition to continuously building a diversified virtual human IP matrix, enterprises also explore the intelligent and scene development of virtual people. With the prosperity and development of the pan-entertainment ecology, virtual characters will emerge in more online scenes, such as music platforms, games, and live streaming. metaverse provides an opportunity for the development of virtual people, and the commercial value of virtual people is constantly mined and released.
Virtual human is not a new concept. It was long been used in the film and game industry before metaverse was proposed. Previously limited by technology and cost, only the film and television and game industry were able to consume, and it was difficult to expand to other industries. Today, it is because of the breakthrough development of AI, the cost of virtual people has a downward trend, and it may be more widely used. In terms of product design, the virtual human image has strong plasticity. Combined with cutting-edge technologies such as artificial intelligence technology, it can meet the diversified needs of users in new business forms such as virtual anchors, digital employees, and virtual idols, generate huge market opportunities, and promote the rapid development of the virtual human industry.
Capital has already heard the sound and moved, less than a month after 2022, the virtual human field financing has reached nearly 100, the amount of 411 million yuan. Data show that in 2021, there were 2,843 cases of virtual people-related enterprises financing, with a financing amount of 254 billion yuan. In 2020, there were 1,713 cases of related corporate financing. Not only that, including Sequoia, IDG, ShunCapital, and other first-line funds have entered the bureau, the total financing amount of nearly 800 million yuan. The latest investment information comes from ByteDance. In January this year, Hangzhou Li Weiwei Technology Co., Ltd., which created the virtual IP image "Li Weiwei", announced the completion of tens of millions of yuan of angel round financing, with exclusive investment by ByteDance.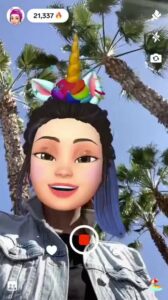 Virtual human industry upstream: pan-entertainment market size
In addition to providing basic hardware and software support, the virtual human industry upstream also includes content production. With the advent of the mobile Internet era, the fan economy has provided new opportunities for the pan-entertainment industry. The exploration of pan-entertainment ecological dividend has promoted the development of upstream enterprises in the virtual human industry. In addition, virtual anchors are releasing huge commercial value. With the rapid development of virtual reality technology, the real-time interaction between virtual people and users is strengthened, the virtual anchors and virtual employees among virtual people begin to gain higher attention, and the imagination of virtual space is further broadened.
The imagination and possibilities brought by virtual people have attracted a large wave of entrants. According to the report, the number of virtual digital people in China will reach 270 billion yuan by 2030. It is not difficult to see that the market gradually has a preliminary upstream and downstream division of labor. Head brand tries to create their virtual people, and wants to occupy the marketing boom; virtual people production companies, brokerage companies operate all kinds of virtual idols, and technology companies master dynamic capture, rendering, NLP, and TTS core technology, to cater to the market developers. More and more virtual people with different identities "work", infiltration into daily human work and life. But at the present stage, the virtual people have not yet formed an independent industry, but as a new way to help the traditional industries to carry out digital and intelligent innovation.
At the same time, with the rising heat of the metaverse, virtual people, as one of the core elements in the metaverse, are also driven by this boom. Virtual people from the early pure tool people, to a virtual IP that can be strongly bound to the brand to use. As a brand asset that can be continuously operated, the virtual person is more stable than the human endorsement, and will not "collapse" due to personal problems. A virtual person is a carrier, which needs a long-term operation to ensure that users have a higher acceptance degree and establish an emotional connection.
Data from Guosheng Securities Research Institute shows that virtual anchor is one of the best ways of virtual people's current commercial performance."In November 2021, station B (BILI) virtual anchor 'Jiale Carol' recorded a monthly revenue of 2.14 million yuan, topping the list. Among them, a four-hour live birthday party earned 1.89 million yuan alone."
Holographic AR giant WIMI speeds up the digital virtual human layout
Virtual human beings are the 1:1 projection of human beings in the metaverse world and the future world. metaverse is a parallel existence with the real world. metaverse will look like what the real world looks like. In this world, everyone has his own 'virtual people'. Under the epidemic, the metaverse is like a perfect dream. The virtual person becomes a way to provide stronger visual effects, a better immersive experience, and a more emotional temperature.
With the increasing maturity of virtual human technology, more and more enterprises choose to take this as the entry point of the metaverse. WIMI Hologram Cloud Inc.(NASDAQ: WIMI) is one of the representative enterprises, which has also entered the metaverse, with big potential in the AR field. It is reported, that WIMI focuses on holographic cloud services, Mainly gathered in on-board AR holographic HUD, 3D holographic pulse LiDAR, headset optical field holographic equipment, holographic semiconductor, holographic cloud software, holographic vehicle navigation, metaverse holographic AR / VR equipment, metaverse holographic cloud software and other professional fields, Covering everything from holographic on-board AR technology, 3D holographic pulse LiDAR technology, holographic vision semiconductor technology, holographic software development, holographic AR virtual advertising technology, holographic AR virtual entertainment technology, holographic ARSDK payment, interactive holographic virtual communication, metaverse holographic AR technology, Multiple links of holographic AR technology, such as metaverse virtual cloud service, It is a holographic cloud integrated technology solution provider.
So far, WIMI has established a comprehensive holographic IP equity content library, and the format of virtual holographic content covers everything from 3D models to holographic virtual products. Among them, it has nearly 5,000 holographic virtual IP equity content, which can be used in WIMI's holographic AR products and solutions, covering a wide range of categories, including holographic animation, virtual live broadcasting, virtual idols, and virtual social networking. Of these, 2,961 holographic IPs are for virtual education, 851 holographic IP for virtual tourism, 739 holographic IPs are for virtual art and entertainment, and 103 holographic IP for virtual science. In addition, WIMI works with various content owners to convert high-quality IP into holographic virtual products, thus improving the operating system of the WIMI virtual human IP ecosystem.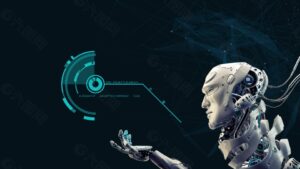 According to the White Paper on 2020 Virtual Digital Person Development in 2020 released by China Information and Communication Institute, the infrastructure layer of virtual people includes a display, optics, sensor, modeling, rendering engine, and other parts; the platform application layer mainly includes the specific functions of making virtual people, including motion capture, intelligent voice, natural language processing, etc. WIMI relies on digital IP to build virtual human content industry ecological solutions, which can build a digital people technology bridge for the majority of users, promote the full-scene application of digital people, and lay a platform and technical foundation for the large-scale landing of digital twin people. In the future, with the perfect layout of AI in A I, AR, VR, 5G, and other technologies, virtual people who can not only show technical strength and have market prospects, to a large extent, can become the next key field for WIMI to achieve long-term.