White House, Hospitals, Private Companies Exploring AI to Fight Coronavirus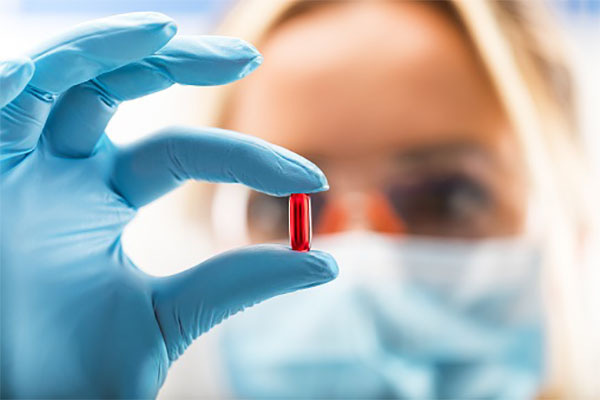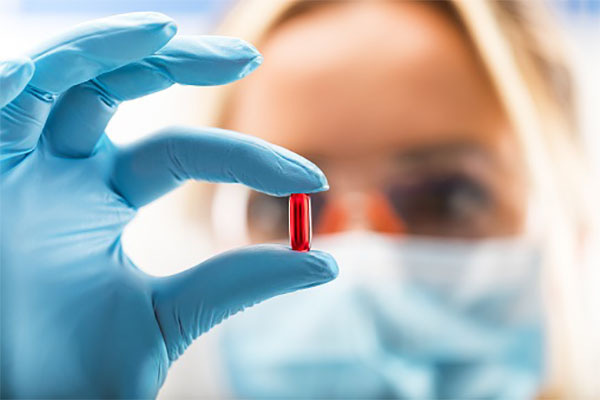 By John P. Desmond, AI Trends Editor
The White House has issued a "call to action" to AI researchers to help fight the coronavirus spread; hospitals are pursuing AI to help manage the outbreak, and a number of companies are engaged in research to apply AI to the fight. Here is an update.
The White House recently announced an open data set with scientific literature on the novel coronavirus, called the COVID-19 Open Research Dataset or CORD-19, according to an account in TechCrunch. New data to be added to the centralized hub will be machine-readable.
US CTO Michael Kratsios called the new data set the "most extensive collection of machine-readable coronavirus literature to date," in a press conference. He characterized the project as a "call to action: for the AI community. As a guide for researchers, the National Academies of Sciences, Engineering, and Medicine collaborated with the World Health Organization to come up with "high priority" questions about the coronavirus related to genetics, incubation, treatment, symptoms and prevention.
A number of organizations are participating in the partnership, including Chan Zuckerberg Initiative, Microsoft Research, the Allen Institute for Artificial Intelligence, the National Institutes of Health's National Library of Medicine, Georgetown University's Center for Security and Emerging Technology, Cold Spring Harbor Laboratory and the Kaggle AI platform, owned by Google.
The database is to include some 30,000 scientific articles about viruses in the coronavirus group. The database will include pre-publication research from resources including medRxiv and bioRxiv, open access archives for health sciences and biology research.
"Sharing vital information across scientific and medical communities is key to accelerating our ability to respond to the coronavirus pandemic," stated Chan Zuckerberg Initiative Head of Science Cori Bargmann of the project.
Hospital Turns to AI to Help Monitor Patients, Visitors
Large healthcare systems are turning to AI to help monitor patients and regulate the flow of visitors as they work to contain the spread of the coronavirus. Tampa General Hospital in Florida recently installed a new AI system aimed at detecting visitors running a fever with a facial scan, according to an account in WSJPro. The hospital, which has more than a half-million visitors each year, recently admitted several patients with Covid-19 and is bracing for an influx.
The hospital recently installed an AI-powered screening system developed by Care.ai of Orlando, that uses devices embedded with cameras at the hospital's six visitor entrances, to assess a person's health by analyzing attributes of the face such as sweating and discoloration and by conducting a thermal scan.
The goal is to block those who have a fever from coming into the hospital, stated John Couris, president and CEO of Tampa General Hospital. Visitors are also asked about international travel and contact with people infected with Covid-19. The hospital hopes to reduce normal foot traffic by 75% and that it "keeps people that don't really need to be in the hospital, out of the hospital," Couris stated.
Private Industry Applying AI to Help Discover Coronavirus-Fighting Drugs
In private industry, drug discovery companies are putting AI technology to work to predict which existing drugs, or brand-new drugs could treat the virus. Five of them were profiled in a recent edition of IEEE Spectrum.
The hope is to speed up a process that typically takes a decade to move from idea to market, with failure rates over 90% and a price tag of between $2 and $3 billion. "We can substantially accelerate this process using AI and make it much cheaper, faster, and more likely to succeed," stated Alex Zhavoronkov, CEO of Insilico Medicine, an AI company focused on drug discovery.
Based in Hong Kong, Insilico used an AI-based drug discovery platform to generate tens of thousands of novel molecules with the potential to bind a specific SARS-COV-2 protein and block the ability of the virus to replicate. A deep learning filtering system helped to narrow down the list.
"We published the original 100 molecules after a 4-day AI sprint," stated Dr. Zhavoronkov. The testing was interrupted when 20 of the firm's contracted chemists were quarantined in Wuhan, China, where the virus is believed to have originated. Still, the company has synthesized two of seven candidate molecules, which it plans to test further in coming weeks. The company has also licensed its platform to two large pharmaceutical companies.
British startup Benevolent AI recently identified approved drugs that might block the viral replication process of SARS-CoV-2. The company used a large repository of medical information extracted from scientific literature using machine learning, to identify six compounds that block a cellular pathway that appears to allow the virus into cells to make more virus particles.
One of the six is baricitinib, a pill approved to treat rheumatoid arthritis, which appears to be the best of the group for safety and efficacy against SARS-CoV-2. Benevolent's co-founder, Ivan Griffin, stated that the company has reached out to drug manufacturers who make the drug about testing it as a potential treatment. Currently, ruxolitinib, a drug that works by a similar mechanism, is in clinical trials for effectiveness against Covid-19.
Study Finds CT Scans Can Detect Virus
An AI-powered CT image analysis solution designed to detect Covid-19 and quantify the disease burden in affected patients, has been validated by a research study to produce accurate results, according to RADLogics, which made the announcement.
A CT, or computed tomography scan is a medical imaging procedure that uses many X-ray measurements taken from different angles to produce cross-sectional images of a scanned object. An MRI, or magnetic resonance imaging, uses magnetic fields and radio frequency pulses to produce detailed pictures of organs. CT scans use radiation; MRIs do not.
The study, led by Professor Hayit Greenspan from Tel Aviv University, used an AI-powered image analysis platform for radiologists offered by RADLogics, a medical imaging analysis company with offices in Tel Aviv and Boston. Prof. Greenspan is Chief Scientist and a co-founder of the company, which started in 2010.
The research team also included Dr. Eliot Siegel of the University of Maryland School of Medicine in Baltimore, MD; and Dr. Adam Bernheim of the Icahn School of Medicine at Mount Sinai in New York, NY.
The team developed a CT image analysis algorithm and trained it on multiple international datasets. They were able to differentiate 157 patients with and without Covid-19 with high accuracy. While not recommended as a first-line test, the CT test has been shown to be effective in detecting Covid-19 and following up with patients. The image analysis is also said to be effective in suggesting a "Corona Score" which measures the percentage of lung volume infected by the disease.
Moshe Becker, CEO and also a co-founder of RADLogics, stated in a press release, "As the novel coronavirus continues to rapidly spread around the world, healthcare systems and providers may become overwhelmed with symptomatic patients that require testing, imaging, and treatment. In an effort to help alleviate this burden on the world's healthcare providers – and to support improved patient outcomes – we dedicated our resources toward successfully modifying and adapting our existing AI models to develop this solution specifically for Covid-19 detection and quantification. To date, we have deployed our solution in China, Russia and Italy, and we are rapidly scaling in other countries in response to the strong demand."
Results of this study are available on arXiv.org. The study has been submitted to the Radiology Society of North America (RSNA) for review and potential publication in Radiology: Artificial Intelligence.
Read the source articles in TechCrunch, WSJPro and IEEE Spectrum; get more information at RADLogics.