Why are Landlord Electrical Safety Checks so Important?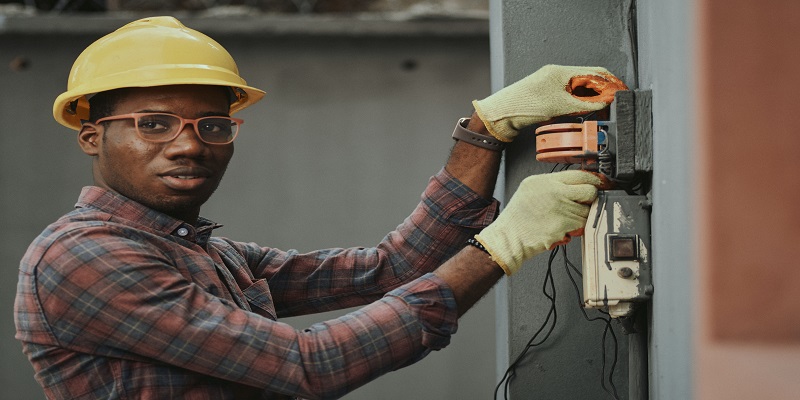 As a landlord, there are few things so important as making sure your tenants and property are safe and risk-free, especially from electrical fires. When you're conducting your property checks, electrical safety should be right at the top of your priority list. 
Not only are there now mandatory government regulations to make sure your property is safe and meets required standards, but there are also many other considerations when it comes to electrical safety, especially when you think about how many sockets, switches, installations and portable appliances we all have and use in our homes all the time.
On average in the UK there are 11 domestic electrical fires every day and recent reports suggest that there are around 19,300 accidental fires with an electrical cause every year. Domestic fires like these cause not only costly property loss and damage but are also responsible for around 26 deaths and 718 injuries each year. Electrical fires can be started through many reasons, whether that is faulty or incorrect wiring, overloaded sockets or untested electrical appliances. 
One way in which the government is aiming to reduce risks for tenants and landlords, and ensure all privately rented properties meet safety standards, is by introducing strict guidelines and safety measures to which all private landlords need to conform. 
What are the Government's Current Landlord Electrical Safety Regulations?
From 1st June 2020, it is a legal requirement for landlords to ensure that all fixed electrical installations are inspected and certified by a qualified electrician at the start of each new tenancy. 
From 1st April 2021 the legislation was updated to include existing tenancies, as well as new tenants. You must arrange and obtain an EICR (Electrical Inspection Condition Report) from a qualified electrician for all of your privately rented properties to meet the requirements.
A landlord EICR is quick and straightforward to arrange, and will identify any potential problems that could be hiding in your electrical system, as well as identifying any damage, defects or deterioration that might form a safety issue. 
To maintain compliance with government guidelines (and avoid some hefty fines) you will need to complete a new EICR after 5 years, or at the beginning of any new tenancy and make sure you keep the paperwork available for inspection by local authorities or tenants when requested. 
What Will a Landlord EICR Include and How Can it Protect My Rental Property?
As well as ensuring that all electrical installations in your home are safe, such as electrical sockets and light fixtures, your EICR can also bring a number of other benefits to you as a landlord.
While the safety of your tenants is paramount, by making sure that all your electrics are safe you are also protecting your property and investment from damage caused by fire, short circuiting and other electrical incidents. Dodgy, or dangerous, electrics put your house at risk from costly and potential loss of income if extensive repairs are required, or if legal action is brought against you due to negligence. 
By having a full landlord electrical safety check done regularly you are not only adhering to government regulations but also making sure that you are preventing bigger problems that might appear later down the line. 
A landlord electrical safety check will include thorough visual investigations and professional tests of your electrical wiring, appliances, connections, sockets, plugs and fuse boxes to ensure that all your electrical installations are in proper working order and that they meet current safety standards. 
Your electrical safety report will let you know if there are any immediate problems to address, any potential issues that should be fixed in the 28-day grace period and any electrics that are non-compliant with regulations and need to be replaced or repaired. 
With all these thorough checks you can be assured that your property is safe and fit for purpose, and that you haven't got any unidentified dangers lurking that could be a risk to life, and your investment. 
Read more about an EICR and book yours today with HEXO ELECTRICAL

What Issues Can A Landlord Electrical Safety Report (or EICR) Indicate?
When carried out by a qualified electrician, a landlord electrical safety check will cover all the main elements that could become an electrical hazard or present a risk of electrical fire.
When carrying out your EICR, your electrician will look out for:
Any inadequate electrical earthing or bonding as well as any faulty historical electrical work

Your electrician will check all wiring circuits, lighting circuits and radial circuits to sockets as well as switches and sockets

Fuse boxes and consumer units

Any fixed electrical appliances, such as extractor fans or electric showers

Detect any faults that could cause electric shocks or fire hazards

Any damage or deterioration to wiring, sockets or other components
The electrician can then make any immediate hazards safe before they leave your property, as well as alerting you to any urgent issues that need attention.
For extra peace of mind when it comes to electrical safety, you may also want to consider asking your electrician for PAT testing of any appliances you supply to your tenants, especially if you are renting a furnished or part-furnished property. Faulty electrical electrical appliances are one of the leading causes of domestic electrical fires – for example, cooking appliances alone account for almost half (48%) of household electrical fires. 
Speak to HEXO Electrical Today for Your Landlord Electrical Safety Certificate
While we highly recommend performing a routine inspection of your electrical installations at least once a year just to check everything is in order, for a thorough and legal inspection it is essential you book your domestic electrical safety check with a qualified electrician.

Not only will this guarantee a proper, professional electrical safety check to ensure you are within government regulations but you'll also give yourself peace of mind that your property is safe, well-maintained and there are no hidden electrical problems waiting to develop.
Contact HEXO Electrical today to book in your EICR or landlord electrical safety check!