Why every Hindu Should Invest in Hanuman NFT Collection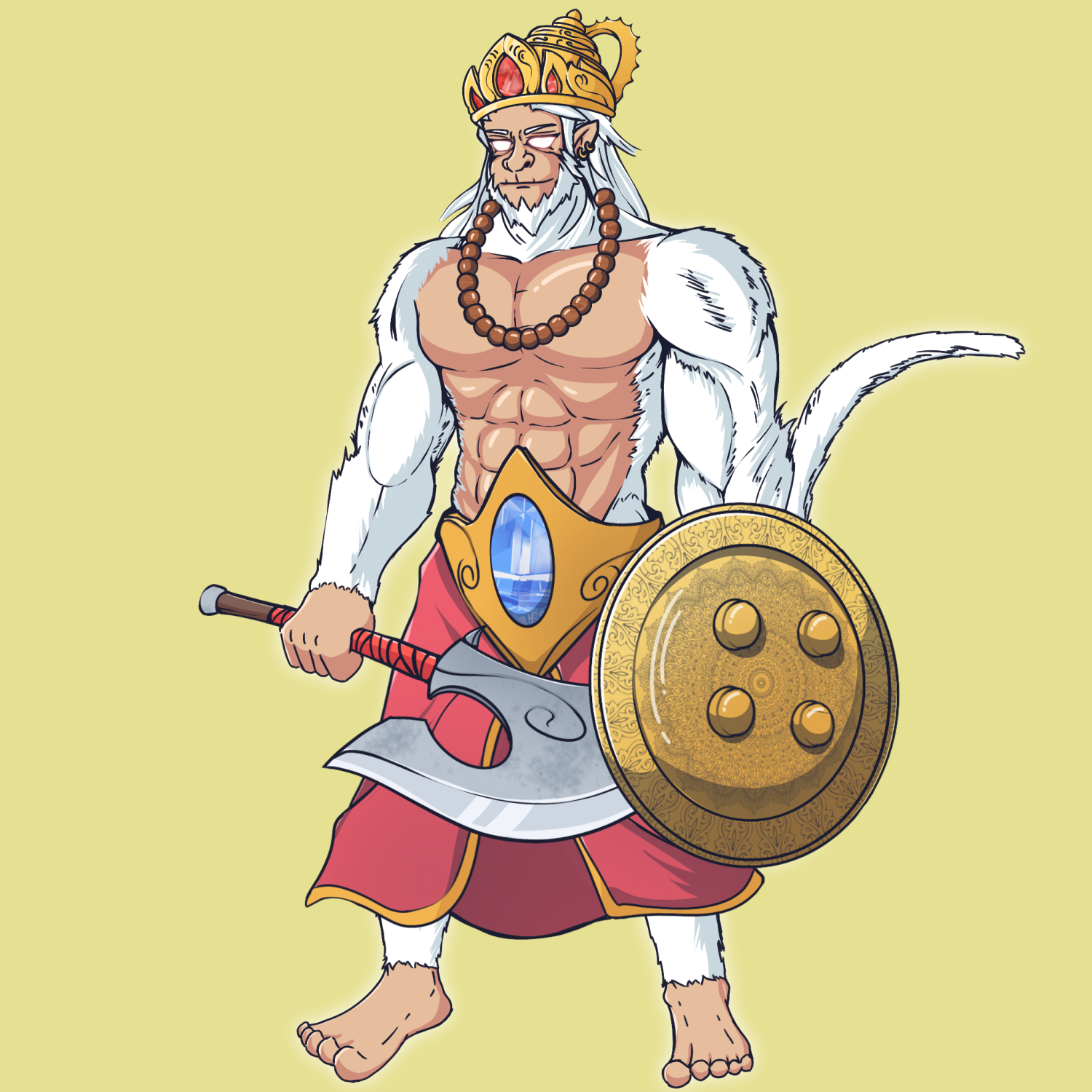 God Universe is all set to release a not so rare but rare NFT collection that represents Indian Mythology in NFT form. NFTs or Non-fungible tokens are completely unique digital assets that can be used to represent ownership that is stored on the blockchain.
The NFT project is focused on bringing awareness about Indian mythology into the Web3 ecosystem. Hanuman NFT is minted using Polygon (MATIC) blockchain Network and built exclusively for the world's biggest NFT marketplace, OpenSea. The NFTs on Polygon blockchain which enables more efficient and freer NFT minting is a viable alternative to Ethereum and therefore makes the NFT price extremely cheap. Although, the price hasn't been disclosed yet.
Hanuman, a Super ape god, would be the first NFT character in the God Universe series. Hanuman NFT Collection will Showcase over 5000 versions of Hanuman NFTs with 30,000 super unique apes attributesdistinguished by various attributes such as weapons, expression, clothing, Eyes, and backgrounds, therefore, making it the rare NFT collection.
God Universe has also planned to launch soon more Gods Avatar NFT collections, such as Shiva, Krishna, Ram, and Ganesh. These rare NFTs will also have 30,000 super unique traits. Hanuman, a rare NFT collection from God Universe will be set to roll out for sale on OpenSea very soon.
To Buy visit: https://opensea.io/collection/hindugoduniverse 
Instagram Listing on https://www.instagram.com/meta.fax/ 
Media Contact
Hindu God Universe – Metafax
[email protected]
India