Why Net 30 Vendors Are Important in Today's Economy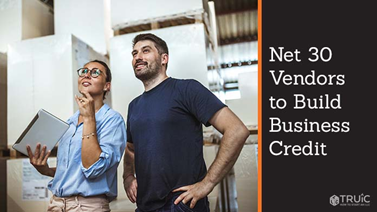 Small businesses are extremely financially fragile, with the economic pressure of COVID having already led to their mass closure across the states. Given that small businesses are an anchor of the US economy, with over 99% of the US's 28.7 million firms falling into this category, Net-30 Vendors services have become paramount due to their ability to act as a gateway for these smaller businesses to access larger commercial loans that could very well help them keep afloat in these turbulent times.
Role of Net-30 Credit Vendors
Net-30 credit vendors are, put simply, vendors that offer other businesses a 'buy now, pay (30 days) later' option on their services or products. A net-30 credit therefore refers to the amount of net time a business has to pay for an invoice before they are subject to late fees. If payments are made on time with such vendors, they will report it to business credit bureaus such as Dun & Bradstreet.
Vendors will offer these terms because they need to ensure that they're paid as soon as possible to cover costs. Buyers also love these terms because they have more time to use a product before they have to pay for it. Additionally, net-30 credit vendors offer discounts to businesses that pay their invoices in full within a shorter period of time than 30 days – another appreciated benefit of smaller businesses in this tumultuous time economically.
Moreover, while most businesses would prefer to pay in full upfront for the services of these net-30 vendors, there are reasons why this is ideal for smaller businesses – especially newer ones. There are many explanations for this, including: if the company doesn't have enough funds for a full payment immediately or they need to cancel an order as a result of a customer's cancellation and need to maintain adequate cash flow to continue serving other customers.
The main use of net-30 vendors is their ability to help businesses with no credit history to establish it. This is of extreme importance for smaller, newer businesses as it enables them to set up these credit lines with starter vendors and build up their credit history until they appear safe enough to lenders to apply for a corporate loan.
Leading Net-30 Vendors
Finding net-30 vendors that report to credit bureaus can appear to be difficult, but there are many reputable vendors that are easy to apply for and report to the major bureaus. It is important to have established clean credit lines with all of these bureaus as they are all commonly checked by lenders attempting to verify whether a business is credible.
1. Dun & Broadsheet – arguably the most important credit bureau for a business concerned with establishing a good credit history. To build a credit profile, a business should consider net-30 accounts with the following companies:
Quill

Office Depot

Grainger

HD Supply

Wise Business Plans
2. Experian Business – another available option for smaller businesses looking to establish a healthy credit history. Creditors will often pull a potential borrower's credit history from this bureau when determining creditworthiness which is why it's so vital to appear safe on this bureau. The following are vendors that can aid a company in building its credit lines with Experian:
Uline

Strategic Network Solutions

Crown Office Supplies

Wise Business Plans
3. Equifax Small Business – whilst less reported than the previous two credit agencies, it is still important for businesses to maintain a good profile with Equifax as some creditors will still refer to when deciding to extend a business a loan or not. The following vendors are useful for improving credit with Equifax:
Shirtsy

Summa Office Supplies

Wise Business Plans
Closing Remarks
With the closure of many businesses around the US due to the adverse economic impacts of COVID-19, net-30 vendors are particularly important in today's economy due to the role they play by acting as a gateway to bigger loans for smaller and newer businesses. By consistently repaying the invoices of these vendors within the 30 day period a business can establish credit history with relative ease. Furthermore, with the comprehensive list of credit bureaus (and the respective net-30 vendors that report to them) that The Really Useful Information Company (TRUiC) has amalgamated, the path for new businesses to walk towards bigger loans has never been easier.