Why Talent Acquisition Services are Crucial for Middle East Business Owners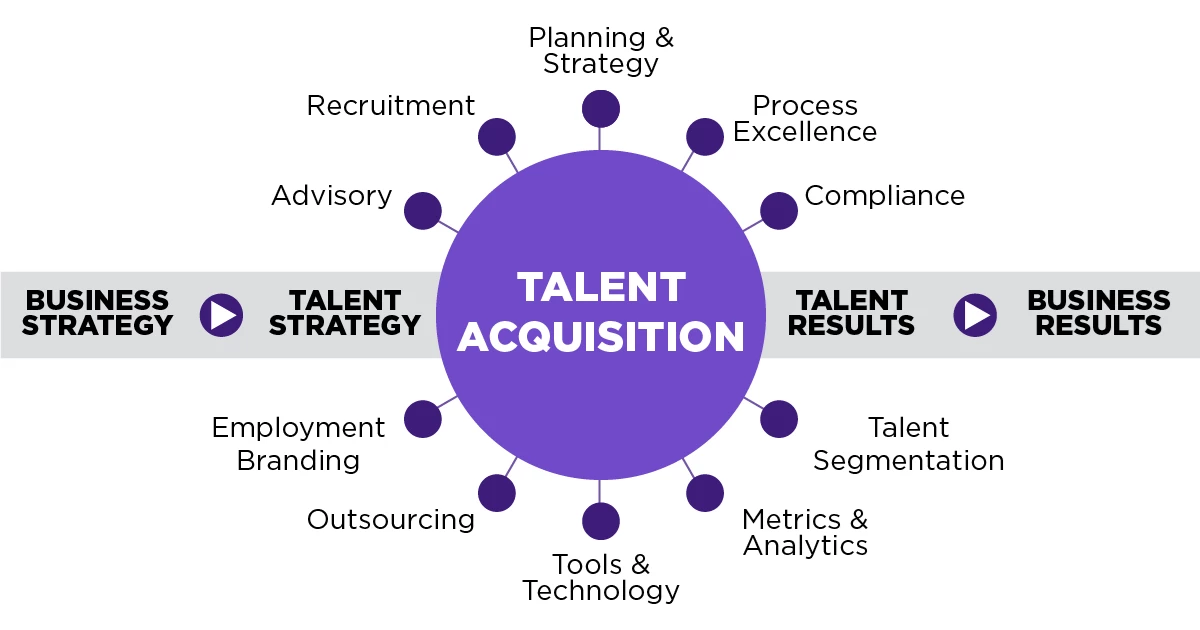 In the business world, competition is fierce, and companies are always on the lookout for skilled and talented professionals to join their workforce.
Finding the right talent can be a huge challenge in the Middle East, where the economy is constantly growing and diversifying.
That's why a growing number of businesses in the Middle East are turning to talent acquisition services.
This article will discuss the significance of talent acquisition services, the advantages they provide, and their necessity for Middle Eastern business owners.
Blog Body:
Streamlined Recruitment Process
One of the main benefits of talent acquisition services is their ability to streamline the recruitment process.
These services have access to a vast network of potential candidates and can quickly identify the best fit for a specific job.
Recruitment firms use advanced screening, pre-employment testing, professional resume review, and a structured interviewing process to provide businesses with the best candidates.
The recruitment process for businesses is now much more efficient and targeted, taking less time and resources and attracting an increased number of candidates.
Cost-Effective
Recruiting candidates for vacant positions is often very expensive for businesses. By hiring a talent acquisition service, businesses can reduce hiring costs drastically.
These services invest in a technology-driven hiring process, saving your organization a lot of resources.
Some of these recruitment firms have also developed specialized platforms to find the best candidates across social media channels and online data sources, cutting out the cost of advertising and recruiting.
Improved Quality Hires
Finding the right talent for your business can significantly reduce employee turnover rates and improve the overall quality of your workforce.
Talent acquisition specialists spend time identifying the skills and cultural fit of the candidates for your company. This ensures that the candidate's professional values and beliefs align with your company's.
This comprehensive evaluation helps employers ensure they find the best candidate for their organization.
Increased Retention
The costs associated with employee retention are often higher than the cost of recruitment.
With a tight labor market and appreciation for your industry in the Middle East, businesses cannot afford to lose essential talent.
The goal always aligns with retaining talented personnel and encouraging them to grow within. Talent acquisition services help ensure that candidates are happy and motivated to work for your company, developing retention strategies and making it easier for employers to retain their employees.
Industry Specialization
Another benefit of talent acquisition services is that many firms have specialized recruiters that focus on specific industries.
They deeply understand the hiring trends and requirements of companies within a particular industry, giving them insight into which candidates are better suited to a certain role.
This expert knowledge helps employers find the right talent that is specific to their industry and needs.
Conclusion
In conclusion, talent acquisition services are essential for the recruitment process of businesses in today's evolving market.
These services help businesses reduce overall costs and locate the ideal candidate quickly and efficiently, empowering businesses to build a productive and motivated workforce.
If you are a business owner in the Middle East, it's high time to partner with a professional talent acquisition service provider for your recruitment process. With their wealth of experience and industry know-how, a specialist in talent acquisition can help your business reduce its hiring costs, grow your team, and realize your goals.