Will Basta: Ascending and helping people ascend
Digital entrepreneur Will Basta is set to take the e-commerce world by storm.
The Birth of Ascend CapVentures
Will Basta alongside his role as co-founder of Ascend CapVentures, a leading logistics and investment management firm within the e-commerce industry, is also an accomplished real estate investor with an impressive portfolio spanning not just Venice Beach, but nations across the globe. But that's not all – this multi-talented businessman is also passionate about fitness, travel, clean water projects, and hospitality ventures.
Breaking into the world of entrepreneurship is no small feat. Yet, Will Basta did just that alongside his business partner Jeremy Leung when they founded Ascend CapVentures. 
The duo's vision was born out of their experiences in the e-commerce industry as they sought to legitimize Amazon investment opportunities and build sustainability into their model. Through innovation and hard work, Ascend CapVentures now offers clients unprecedented access to new asset classes. 
"Healthy Living Leads To Success" Says Basta
The fitness regime of Will Basta – a successful businessman and entrepreneur – is inspiring to those seeking an active, healthy lifestyle.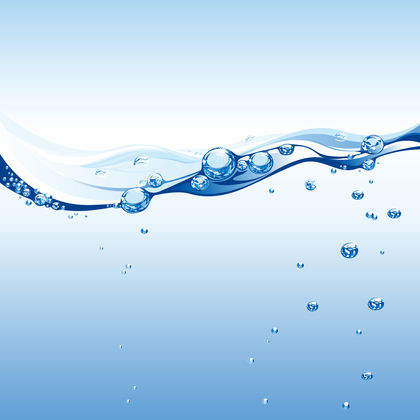 His daily routine includes walking for 10,000 steps a day, taking in morning sunlight, and consuming clean foods. Not only does he prefer these health-conscious practices, but he also opts for using toxic-free products. Through his love for sports such as volleyball, surfing, snowboarding and gym sessions; Will Basta maintains his fit physique while he takes on the challenges that come with his businesses. 
Will Basta's Lifestyle, and Adventures Spanning The Globe
With a deep love for snowboarding and surfing coupled with culinary exploration, Will is an individual who radiates curiosity and loves trying new things. 
When it comes to relationships, Basts says "I value mutual respect over dependency and believe in going with the flow when the chemistry clicks."
Outside of his personal life, Will is utilizing his enthusiastic spirit into several professional ventures such as embarking on hotel and restaurant development along with finding innovative ways to provide access to clean water.
With fingers in many pies, Will is no stranger to taking on new ventures. From boutique hotels abroad to clean water projects in Pakistan, the founder of a large company has seen his fair share of challenges – and overcome them with flying colors. 
Will Basta's Tips To Succeed:
His advice to newbie entrepreneurs entering the e-commerce service industry: 
"Practice patience and trust your instincts."
The online business world can be competitive and fast-moving, which means companies need to stay ahead of trends if they want to succeed.  Ascend CapVentures understands this well – CEO Will has high hopes for both digital products and Amazon's ongoing global expansion as crucial elements of future e-commerce success. 
With plans already underway to test these concepts out in Canada, the UK and Germany; Ascend is eager to help their clients take advantage of emerging opportunities. Ascend's CEO, Will Basta is a man with a vision. 
For his clients, he wants to ensure continued success, expand the company's offerings and explore the hospitality industry further. But it doesn't just end there- Basta also values making a positive environmental and societal impact worldwide. 
The entrepreneur also emphasizes on maintaining a healthy work-life balance and encourages his love for travel and adventure. Giving back is as essential to him as achieving success – according to Will Basta. The accomplished entrepreneur has made it his mission to positively impact society by participating in numerous charitable ventures relating to projects focused on education, sustainable development, and clean water. 
For Will – leaving a lasting legacy means making a tangible difference in others' lives. In his downtime, he tends to enjoy expanding his horizons by indulging in books tackling topics such as self-development, business strategies and spirituality while also quenching his thirst for exploration by learning about different cultures through language acquisition. 
Observing various artwork pieces can do wonders for one's creative prowess – just ask entrepreneur Will who swears by it! As an avid patron of galleries and art fairs, he recognizes the value of artistic expression that often transcends boundaries across industries. 
Likewise, he makes sure not to miss out on opportunities to network at relevant industry events because connecting with peers fosters innovation and progress within the field. Striking a harmonious balance between work and recreation is vital too; after all, it provides an avenue through which one can rejuvenate their energy levels. With a keen sense of self-awareness, Will Basta understands the value of balance in his professional and personal life. To maintain productivity and preserve mental well-being, he commits to prioritizing breaks and self-care. 
Will dedicates quality time to relationships, hobbies, and individual growth while still staying focused on his career aspirations. Boldly carving out a path for himself in the competitive business world, Will aims to leave behind an enduring legacy that will positively impact society through philanthropy initiatives and innovative ventures. Will Basta did not become a successful entrepreneur overnight- his story is one of grit, determination and dogged pursuit of his dreams. 
From humble beginnings came bold aspirations; fuelled by passion for e-commerce innovation coupled with tireless hard work quickly turned these ideas into tangible realities
Ascend CapVentures Co-Founder Will Basta may be a highly successful digital entrepreneur, but he is no stranger to sunshine and the ever changing and diverse world around him (and his company); which has undoubtedly been one of the driving forces behind Ascend CapVentures' success.