Will Mining Bitcoin from Home Be Profitable in 2022?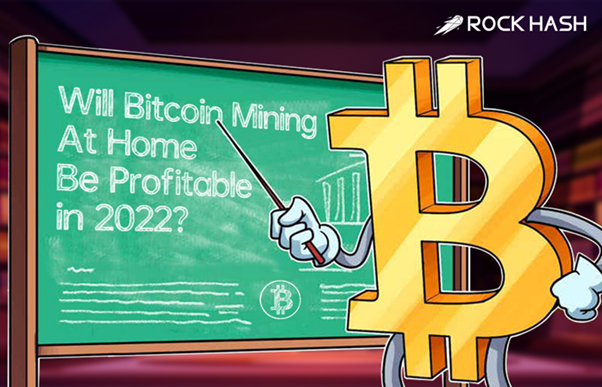 Recently, a solo bitcoin miner managed to mine the block of 718,124 with mining capacity of only 126TH/s, and received a block award of 6.25 BTC, which is approximately $260,000 at current bitcoin prices. In fact, there's only a one in a million chance of something crazy like this happening, with block bonuses halving every four years and more miners joining in the industry, Bitcoin's scarcity is becoming increasingly pronounced, making it increasingly difficult for solo miners to make any substantial profits, so that only those with high hash rate have a better chance of making a profit. And because one can't find suitable deploying mines, many solo miners choose to mine from home, but is this really a good choice?
For solo miners, mining from home needs to consider the price of mining machines, electricity costs, maintenance costs, shortage of equipped computing power, and other issues, resulting in the need to pay more costs, only to get anywhere close to the earnings of large miners. Due to the volatility of hash rate and currency prices, the ability of solo miners to resist risk is insufficient, they are very likely to leave midway, and lose the opportunity of wealth freedom.
Compared to mining from home, choosing a strong platform to participate in mining is a better choice. For example, Rock Hash could be a reasonable choice, miners can use the bitcoin mining calculator developed by the platform to calculate your product revenue.
According to the Bitcoin mining calculator page on Rock Hash's website, if you buy BTC Cloud Hash Rate for 360 days and use the Ant S19pro 110T mining machine to mine Bitcoin, it will generate $78.9264 worth of Bitcoin, with an return on output rate up to 117.24%. As of January 2022, a S19 Pro mining machine costs about $5,500 (and it's only good for mining bitcoin), with electricity bills accounting for almost a fifth of your income. If you buy the BTC Cloud Hash Rate product on Rock Hash, the cost of 110T hash power will drop to $67.32, with no electricity charges and a low threshold to start the first mining step.
Solo miners typically extract less profit from each miner, paying more mining costs and taking more risk than professional mining platforms. The Rock Hash platform will provide hash power products that suit your needs according to your budget. Multiple currencies, a variety of product cycles, purchasing threshold low to 1T hash power, ultra-low prices, 0 electricity charge, to minimize the cost of mining miners.
Rock Hash is the world's leading hash power trading platform. It has been operated safely and steadily for 3 years, and has invested in the construction of 8 large mines. Throughout Europe, the United States and other continents, managing machines reaches 100,000, serving hundreds of thousands of users, and is committed to providing global users with a full range of hash power trading services. If you'd like to learn more about the details, you can visit the Rock Hash official website, find the official customer service for consultation.