Will the Crypto Market Bounce Back in 2022, or is it the End?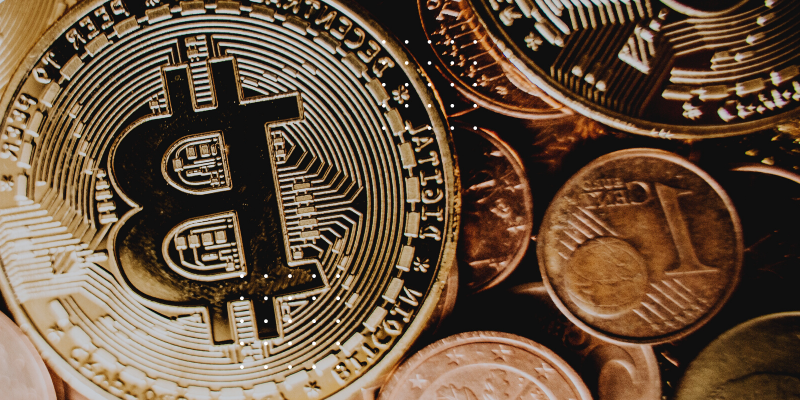 The global cryptocurrency market is witnessing a bloodbath currently. Its total market capitalization has dropped from the all-time high (ATH) of over US$3 trillion in November 2021 to around US$1.25 billion in May 2022. For instance, the price of Bitcoin has dropped from its ATH at US$68,789.63 on November 10, 2021, to US$28,261.91 in late-May 2022. It points to an over 60% value drop in the last 6-months. That said, this meltdown is not limited to BTC, as altcoins have suffered even worse. 
Terra's Debacle Makes Investor Confidence Dip to All Time Low, Making Crypto Market Fragile
The LUNA crash dented investor confidence further, as the overall crypto market became unstable and lost over US$200 billion. The price of UST fell from US$1 at the beginning of May 2022 to a shocking US$0.0000899 at press time (May 28, 2022). Thus, thousands of investors have lost their savings. This unexpected event showed that regulation of the crypto market is the need of the hour. 
The Bitcoin and the Crypto Market
Despite the current market meltdown, the crypto story is far from being over. Bitcoin and the entire global crypto market are only warming up. If we look at the last 10-years, we'll see Bitcoin (BTC) has a volatile and choppy trading history. In its short history of existence, it has seen many dramatic rises in price, followed by a sharp fall. But every time it fell, it came back stronger with more volume and strength to reach newer heights.
In 2009, BTC was the first cryptocurrency introduced into the market. Its value was US$0 at that time but reached US$0.09 on July 17, 2010. Then, the BTC price saw a meteoric rise during May-August when it jumped to US$13.5 by August 2011. Then, in 2013, BTC saw substantial price gains with a 17-fold increase from US$13.28 in January 2013 to US$230 by April 2013. However, by July 2013, the price was down to US$68.50. 
The next high that Bitcoin reached was US$$1,237.55 in December 2013. But, it couldn't sustain this staggering height and soon fell to US$$687.02 within three days. The price fall continued and slumped to US$315.21 by the beginning of 2015. Between mid-2016 to mid-December 2016, the price of BTC jumped by almost 10-folds to US$19,345.49 on December 15, 2016. 
In a short duration after this, soon the crypto winter started, and the price dropped by half. It hovered around the US$10,000 level for almost 2-years. By mid-December 2019, the BTC price slipped further to US$6,635.48. 
The BTC price regained its lost glory by the end of the year. It increased to US$19,157.16 by November 23, 2020. The dream run continued, and the year ended with a 416% increase to around US$29,000 in December 2020. 
Then came 2021, a year of ATHs and misses. Bitcoin's price reached US$40,000, its new all-time high, by January 7, 2021. The upward price movement continued, and by April 2021, it touched the US$60,000 level. 
However, the price fell below the US$30,000 level on July 19 before reaching US$52,693 in September 2021. After some more bumpy rides, the bitcoin price reached its current ATH at US$68,789.63 on November 10, 2021. And at the time of writing, the Bitcoin prices have dropped to $30,229.
Thus, Bitcoin's historical price movement shows that it is susceptible to skyrocketing prices followed by dramatic falls in price. However, every time it falls, the price jumps to newer heights. So, this time also, the same trend is expected.
When will the Crypto Market Bounce Back?
Currently, Bitcoin and other leading cryptocurrencies are mimicking the price trends of the stock market, especially the tech stocks. The Ukraine-Russia war, continuing Covid lockdown in China, increasing inflation, increasing interest rates, and other geopolitical factors are weighing on the price of bitcoin and other altcoins. 
As the current price movement of BTC and other leading altcoins are mimicking the stock market, it is expected to bounce back from the bear market when the stock market makes its comeback. 
Bank of America (BOA) has analyzed all the bear markets in the last 140 years. They have found out that the average stock market decline continues for 289 days and the average price decline is around 37.3%. If the same holds true, the stock market is expected to bounce back out of the bear market by mid-October 2022. As the crypto market is mimicking the stock market, it is expected to follow suit. 
Currently, the bitcoin price is expected to fall further. A reversal in the downtrend can only be anticipated after the BTC price reaches the US$20,000 level, which is the 2018 high level (at US$19,600). 
90% of Cryptocurrencies will Die: What Should you Do?
Estimates from CoinMarketCap show that there are around 20,000 cryptocurrencies in the global crypto market. However, experts believe that over 90% of all digital assets in the market will die in the long run because of volume and liquidity crises. Only those with solid fundamentals, solid use cases, regular network updates, and funding from VCs will remain sustainable in the long term. 
Therefore, you should invest only in those crypto coins that have the potential to remain sustainable for a more extended period. If you are a savvy investor with a longer time horizon, you should use these crypto market dips to buy quality crypto coins. It goes without saying, always avoid bush-league tokens. 
Speaking of promising tokens with solid fundamentals, you can invest in one such token called AABB Gold token (AABBG). It has solid fundamentals and multiple use cases. AABBG is an ERC-20 token that is backed 100% by physical gold. Thus, essentially, the AABBG token is hybrid crypto. While it offers you the gold market's stable quality, it also provides you the benefits of blockchain. 
So, what's so unique about it? Well, the AABB Gold token offers you something that no other cryptocurrency provides you. It is AABBG's vertical integration of Mine-to-Token gold-backing. 
AABB Gold token was launched by US-based Asia Broadband, Inc. (OTC:AABB). It is a resource company that produces, supplies, and sells all kinds of metals (both base and precious metals) to the global market, especially in Asian markets. 
The company successfully sold US$1.1 million in gold-backed cryptocurrency in just four weeks till November 15, 2021. But there's a long way to go, as Asia Broadband currently holds US$30 million worth of physical gold. It means the AABBG token has the backing of US$30 million worth of physical gold. 
Thus, if you are looking for a stable, fundamentally strong, and high potential long-term crypto token to invest in, you should look into the AABB Gold token (AABBG).