WIMI is pushing the diversified computing industry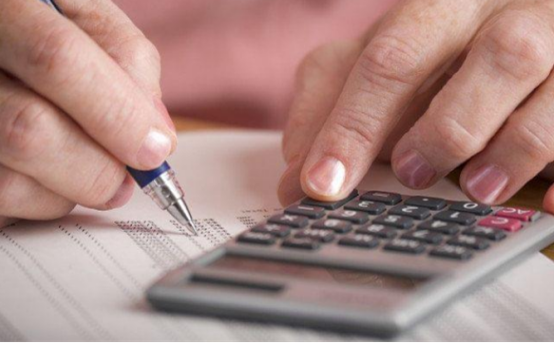 Recently, metaverse and computing power are the two big "hot words". So, is there a relationship between metaverse and computing power? As an important "base" for building the digital economy, what role does computing power play in the metaverse world?
Metaverse is a digital space deeply integrated with the physical world, and the development driving force is the integrated innovation and fusion application of cutting-edge digital technologies such as cloud computing, distributed storage, Internet of Things, VR, AR, 5G, blockchain, and artificial intelligence. Blockchain technology, for example, make data become assets, smart contract builds the programmable intelligent economic system, artificial intelligence builds a global brain and create "digital", the Internet of things to the reality of the physical world to digital space extensive mapping, AR implements the digital world and the physical world, 5G network, cloud computing, edge computing is building a more grand digital new space.
And the essence of the metaverse is the third generation of Internet Web 3.0, which means that the metaverse is not just a track of Internet development, but in a new stage of digital technology development on PC Internet and mobile Internet. However, the development of metaverse will go through a long, lasting, gradually iterative, and continuous expansion process. This process is not linear, but the key also needs the integration of underlying technological innovation and infrastructure construction, and connects the "points" into "lines".
Therefore, computing power is a new factor of production and the cornerstone of building a digital society. The construction of metaverse, a new digital environment, requires not only computing power but also the support of supercomputing power. For example, Yang Jie, chairman of China Mobile, recently said, " Without computing power network support, the metaverse is impossible to achieve."In this view, metaverse has the characteristics of" four convergence ": the integration of many information technologies, including AI technology, input, and output technology, and blockchain technology; the integration of virtual space and physical space, the integration of technology, information technology, and finance, and the integration of silicon-based life and carbon-based life. From the above four characteristics, it is not difficult to see that metaverse puts forward very high requirements for information and communication technology and related infrastructure. Without the strong support of the powerful computing power network, the metaverse is difficult to operate.
Computing power promotes the innovative application of metaverse
Metaverse, what kind of computing power is needed? What role does computing power play in the world of metaverse?" metaverse related technology relies on supercomputing power, need to achieve AR / VR: 3900, blockchain: 5500, Al: 16000 (unit: EFLPOS) 1 level computing power to provide continuous long cycle, sudden short cycle intelligent services.
At the same time, Academician Zheng Weimin, co-chairman of the metaverse Industry Committee, delivered a speech entitled "metaverse Innovative Application is the foundation" at the third metaverse Industry Forum, which it not difficult to see the importance of computing power.
Metaverse emphasizes digital space, virtual world, but not to say just digital space, virtual world, but can realize the virtual world and the real world, real social interaction, can achieve with virtual, so metaverse is a driving digital technology innovation, important to the real economy, and believe that the final ideal form, metaverse demand for computing resources is diversified.
And in what is the role of computing power, Not only the computing power of cloud platforms, servers, and databases, Also includes computing power from data acquisition, to data transmission, to user interaction, edge computing, Innovation in multiple computing power is needed, Strengthening the computing power scale, Make computing power more robust, It is necessary to combine digital government, digital finance, digital factory, intelligent manufacturing, telemedicine, virtual reality education and other scenarios to realize the whole process, integrated data format specification, interface model specification, computing protocol specification, Make full use of artificial intelligence technology, In speech recognition, graphic and image recognition, text processing, environment perception, things attributes and other aspects of the integrated application, In order to make better use of the computing power of data center, supercomputing center and intelligent computing center to support macro, complex prediction and decision-making, medium data statistical analysis, and even massive general life applications, This is the foundation of metaverse development.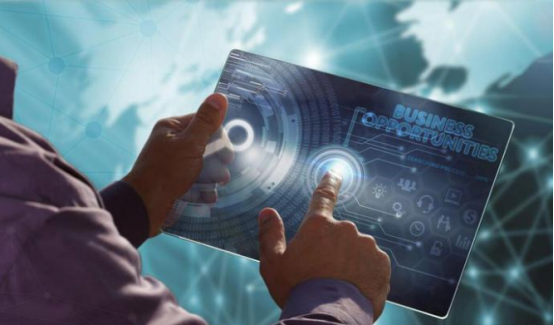 The metaverse will reshape the business landscape
Will the metaverse succeed? There has been a constant debate in the industry. For now, however, many tech giants are actively targeting the metaverse market. Statistics show that by the end of 2021, only 1,692 companies in China had applied for 11,400 metaverse trademarks. Analytics firm Gartner predicts that 30% of global companies will have metaverse products and services by 2026.
Recently, MetaEngine will fully support Nvidia (NVDA) Omniverse to better enable the creation and operation of the metaverse. To meet the metaverse development of a series of demanding requirements. At Nvidia's GTC, Nvidia launched Omniverse Cloud, a cloud service that allows artists, creators, designers, and developers to have instant access to the Omniverse platform, allowing billions of devices to collaborate and simulate the 3D design.
Mentioning the reason for launching the Omniverse platform, Shen Wei, head of Nvidia's professional visualization Asia Pacific business, told the media that the main reason is that Nvidia has quadrupled its technology since 2018: on the one hand, the generalization of AI has reached a new level under the powerful computing power of GPU. On the other hand, high-performance visualization computing, including Ray Tracing (ray tracing), has made breakthroughs.
Recently, Microsoft (MSFT) released the latest achievements of quantum computing, exploring and developing topological quantum computers, and has developed the construction module of topological qubits, which can generate topological phases and measure topological gaps. These technological breakthroughs are conducive to realizing topological computing and lay the foundation for the development of topological quantum computers.
This new quantum computer is theoretically not more prone to such computing errors than existing quantum computers, making quantum computing technology easier to carry out complex computing tasks. Microsoft believes that technology may be the key to promoting the development of large-scale quantum computers. In practice, it is very difficult to build topological quantum computers, Microsoft announced the latest progress in the development of topological quantum computers, said its team has reached a research milestone, and can significantly advance the project.
Relative, the world's first holographic AR listed company WIMI Hologram Cloud (NASDAQ: WIMI) disruptive innovation technology, through holographic display, brain-computer interface, and other new technologies such as holographic 3D vision, even touch, smell, and other rich experiences to promote further development of metaverse industry, digital and physical world completely fusion, games and reality, quantum computing + strong artificial intelligence to create an unimaginable new world.
And in terms of content, the content + platform + terminal + channel + computing power for the metaverse industry. In terms of hardware, the development of WIMI Hologram cloud platform, 5G computing power, edge computing resources pool, for metaverse related content and equipment mature, can provide powerful computing support, now WIMI Hologram focuses on advanced computer vision technology and big data analysis technology and application scenario depth fusion, for urban management, finance, commercial retail, sports, health and other fields of artificial intelligence products and solutions.
We don't know where the metaverse is in the future, but there is no doubt about the era of computing power. Today, whether metaverse, smart medical, driverless, fintech, quantum computing, and other technologies and applications, all need the support of computing power. It can be said that computing power has become an important indicator to measure the development level of a country's digital economy, which will inject strong impetus into the digital transformation of all industries, and is a new engine driving high-quality economic and social development.
Of course, the metaverse is not only productivity but also promotes the transformation of social relations. Innovation is the core of metaverse development, and application is the ultimate embodiment of metaverse development. We should not only adapt to the global digital space development trend, but also make use of its characteristics and industrial system to build a community with a shared future for mankind with high-quality development, green development, and peaceful development, and then lead the global metaverse. Finally, it is hoped that the metaverse industry will bring healthy and sustainable development, promote the deep integration of digital technology and the real economy, and promote new industries, new business forms, and new models.