Wonderful Home Safety Technology You Surely Want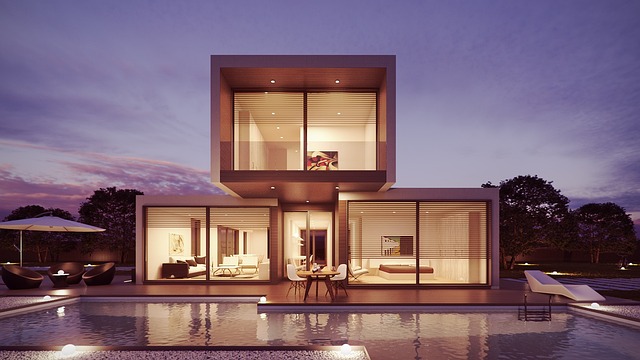 Whether you're looking for home safety technology for your child's safety or for your own safety, you've got a lot of options to choose from. Depending on your situation and needs, you can choose from various smart home upgrades, like GPS locators, automated lighting, smoke alarms, smart locks, and even medical alert devices.
Sensors
Using home safety technology sensors can be a smart way to protect your home. These devices can be used to detect intruders, to keep water from damaging your home, and to alert you to changes in your home's condition. They can also be used to turn lights on and off automatically.
There are many types of smart home sensors available, and each one serves a different function. Some sensors are important to your home's security, while others may be unnecessary. Choosing the right sensors is the key to finding the best home security system for your needs.
Detection devices can be used indoors or outdoors. They can work with different technologies, such as WiFi, Z-Wave, and RF. These devices will monitor changes in the environment, and send a notification to the monitoring center or your smartphone.
Smoke alarms
Almost two thousand people die each year from home fires in the United States, and many of these deaths are due to toxic smoke. Thankfully, smoke alarms are home safety technology that helps prevent death and injury in such cases.
The National Fire Protection Association (NFPA) recommends that all residential dwellings, including single-family homes, multifamily buildings, and hotels, have working smoke alarms. These devices alert residents of the danger of a fire, and notify them to call 911.
There are two basic types of smoke alarms. The first type is called ionization, which detects smoke in the air. The second is photoelectric, which uses light beams to detect smoke. The two types are often combined in dual-sensor alarms, which are ideal for maximum protection in a home.
Smart locks
Having a smart lock in your home is an easy way to secure it and reduce the risk of having your home burglarized, especially for master suites and more expensive homes. With a smart lock, you can limit access to specific days and hours and keep track of who is coming and going. You can even set up a temporary code for visitors.
Some smart locks are even capable of sending alerts to your phone. These alerts are based on Bluetooth connectivity and can show you exactly what is happening at your door.
Smart locks are also a lot more affordable and relatively easy to install. Many include a quick installation guide and even helpful videos. Most last between six months and a year and are based on AA or AAA batteries.
Automated lighting
Having automated lights in the house can be a good idea and add a little extra security. This type of technology can help deter burglars by setting a timer to turn on lights and make it seem like there is someone in the house.
In fact, you can control the lights in your house remotely using an app on your phone. This can save you money and time.
Lighting automation can be used for a number of different purposes, from pool safety to showcasing a well-lit room. It can also be a good idea for the kitchen, as it can be time-saving and allow you to focus on cooking, not worrying about whether you turned the lights on or off.
Medical alert devices
Choosing the right medical alert devices in home safety technology can help seniors stay safer in their homes. Many of these systems offer help buttons that can be worn on a belt loop, around the neck, or even as a bracelet. These devices send a signal to a monitoring centre that will contact emergency services when a user falls.
While medical alert devices in home safety technology can provide seniors with peace of mind, they can also be a life saver. They can alert operators who can help you within seconds after you push the button.
Medical alert systems are available in two main forms: in-home and mobile. The in-home medical alert system is connected to a base unit, which consists of a communicator and a wearable button. These devices are connected to a telephone line, and the user can call the monitoring centre with the help button to report any medical problems.
GPS locators
Using GPS locators for home safety is a good way to keep your family safe. These devices are small enough to fit in your kids' backpacks and provide accurate, real-time location data. They can also be used to protect your possessions while you're away, and even keep track of your kids' travel routes.
GPS devices are also a good way to ensure your pets' safety. Whether they're running around the park or scrounging around your house, a GPS tracker can help you find them.
GPS locators for home safety are also a good way to protect your elderly relatives. If they're living alone, or if they have health concerns, a GPS tracker can help you stay on top of their daily activities.