Work From Home in 2022 With Everlasting Comfort's Seat Cushion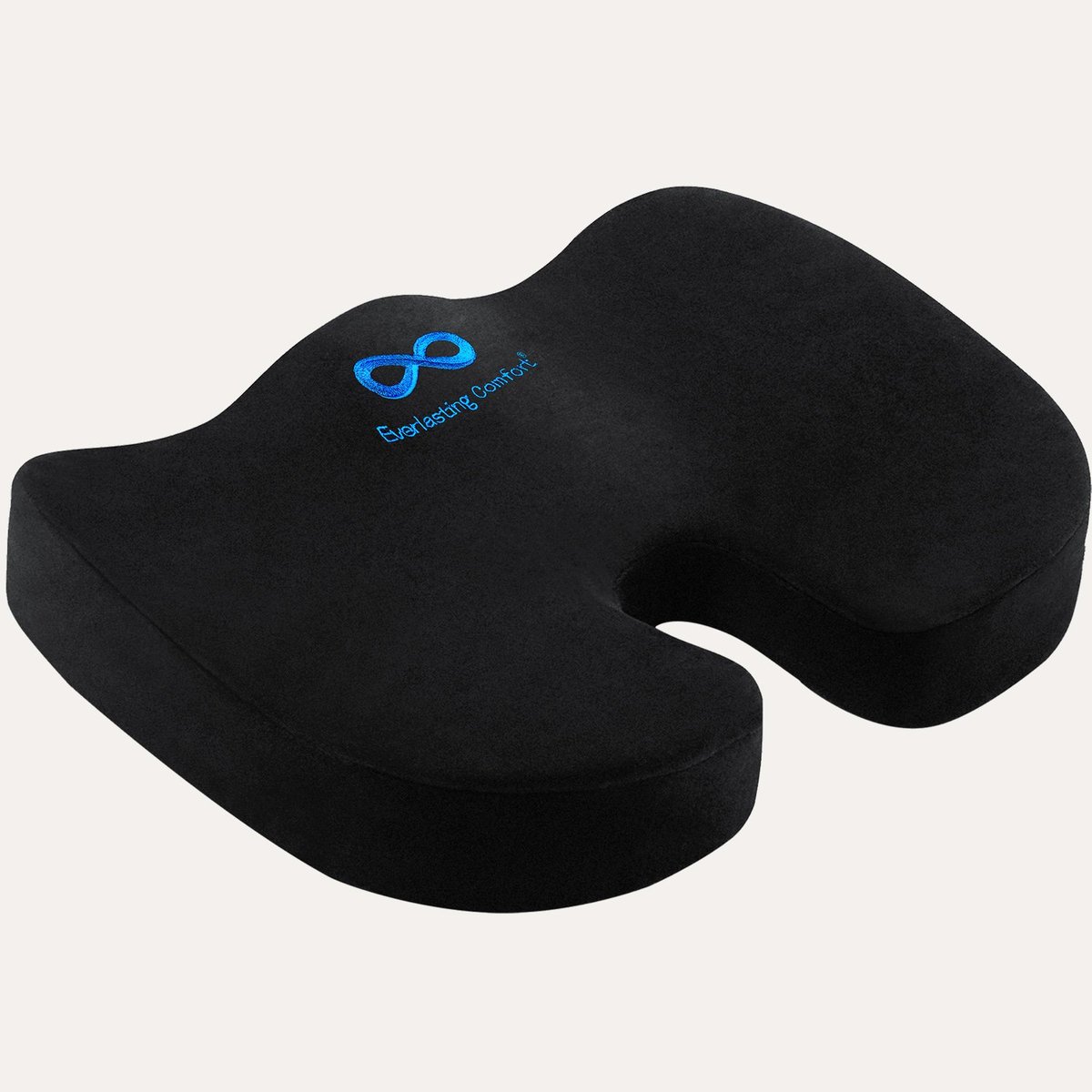 Over the last couple of years, many people who started working from home are still working from home. Computer jobs are on the rise for a number of reasons and people are upgrading their home office spaces. If you have ever spent a number of hours sitting down working, you know that can cause tension and pain in your back, buttocks, and even legs. Try upgrading your office chair with Everlasting Comfort's seat cushion. Check out what makes our seat cushions unique and the perfect seat cushion for you.
Why You Should Invest in a Seat Cushion 
With computer jobs on the rise and our tendencies in modern-day America, people are spending more and more time sitting. If you are not sitting in a quality office chair or with the correct posture, sitting this much can weaken your muscles and cause pain and injury. Using a seat cushion can make sure that you are comfortable and sitting properly for your entire workday without you having a second thought about it or spending lots of money on a new office chair. This way you can turn any chair into a quality, comfortable chair perfect for a long workday. You may find you are able to focus less on your back, hip, and leg pain and more on your work. Give yourself the upgrade you need to have a comfortable and productive workday. 
Material
Our seat cushions are made out of 100% memory foam with no added fillers to ensure that our cushion never loses its shape, support, and comfort qualities. The fabric is breathable so you do not have to worry about getting too warm while you are working. The cover is machine washable, dryer safe, and the bottom has a no-slip surface so it does not slide around. No matter how much it is used, it will retain its shape and never flatten or become deformed. 
Design 
To ensure a quality design that gives you the comfort and support we say it will, our seat cushion has an orthopedic doctor-recommended design. With its ergonomic u-shaped cutout, our cushion gives your back and hips the support it needs to last through the workday. When using our seat cushion you should be able to sit longer, be more productive, more focused on your work, and overall more comfortable. 
Benefits 
Back problems are common which may be why you are looking into a seat cushion in the first place. Most people begin to slouch when sitting for long periods of time which will have a negative impact on you long term and could have you seeking chiropractic care or massages. Our seat cushion offers relief from back pain, hip pain, and sciatica. It may also reduce the frequency and severity of numbness, and improve your posture. 
Functionality
Another bonus to our seat cushion is that it is small and compact enough to take anymore. When you are done working in the office, bring your seat cushion along with you in the car and anywhere else you will be sitting. This could also be a great addition to a long road trip or flight. Car seats and airplane seats can be pretty uncomfortable and you never have enough legroom. You would be able to go longer between breaks on a road trip before needing to stretch your legs and experience less discomfort on a plane ride. Traveling can already be hard on your body so why not be comfortable. Now you never have to worry about finding a comfortable seat with plenty of support again because you can simply bring it with you. 
Our Guarantees
Our products get tested to the highest standards to make sure they maintain their quality and bring you ultimate satisfaction. We offer free shipping and a lifetime replacement guarantee if anything happens to your cushion. Our customers rave over our comfort and design and how much our seat cushion has improved their life.
Order Yours Today 
Order today and have your very own Everlasting Comfort seat cushion right away. Turn every seat into a comfortable, supportive sitting experience and reduce discomfort and back pain. Take advantage of our free shipping and customer service to answer any questions you may have. Our goal is to help as many people as we can get more comfortable and decrease the effects of sitting all day.