ZenBusiness vs LegalZoom: A Cost Comparison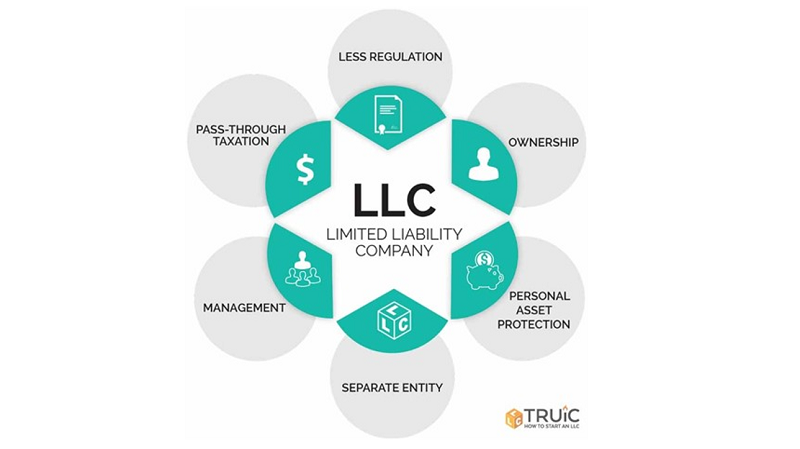 Studies show that there are currently 2.4 million small businesses in the state of Texas. This number indicates that entrepreneurs prefer starting a business in this state. 
If you are starting an LLC in Texas it is a great idea to make use of a business formation service. ZenBusiness and LegalZoom are two of the most popular online business formation services, and they each have their own set of advantages and disadvantages. It's a good idea to have a go-to location where you can easily get online legal services for your business that are both dependable and reasonable, whether you're trying to start a new company or need ongoing legal services for an existing one, according to The Really Useful Information Company (TRUiC). If you decide to handle everything yourself, starting an LLC (LLC formation) might be difficult, therefore it's well worth paying a little price to have a professional handle the paperwork for you.
ZenBusiness and LegalZoom both provide company formation services, as well as a variety of ongoing services like Registered Agent services, to take care of all the details and free up your time to focus on the exciting aspects of your new business. Below we will compare between the two companies with regard to pricing:
ZenBusiness
ZenBusiness is an online company formation provider that also offers a variety of important on-going services to guarantee that your new company works smoothly and stays in good standing. ZenBusiness eliminates all of the burden associated with founding an LLC. The organization prides itself on giving entrepreneurs and small business owners a quick, reasonable, and accessible service.
ZenBusines offers three different business formation packages, each with a different set of standard and optional services.
The Starter plan is only $49 per year (plus state fees) for the first year, and then $119 per year if you want to use the registered agent service on an ongoing basis. Preparing and submitting an LLC, checking the availability of your company name, phone and email support, online document access, registered agent, operating agreement, and a worry-free CPA assessment are all included in this package. This plan comes with a basic filing speed (2-3 weeks), but you may upgrade to 'expedited' filing speed for an extra $50 or 'rush' filing speed for an extra $100.
The 'Pro' plan costs $179 per year and is invoiced on a yearly basis. This plan covers everything in the Starter package plus expedited filing, banking resolution, an employment ID number, a worry-free assurance to maintain your company in good standing, and annual filing.
The 'Premium' option, which is invoiced annually, costs $299 per year. This premium plan bundle contains everything from the Starter and Pro plans, as well as a company webpage, domain name, domain name privacy, and business email address.
LegalZoom
LegalZoom is an online legal services provider that provides a variety of low-cost legal services for both small enterprises and individuals (LLC creation service). LegalZoom is a wonderful option for small firms and entrepreneurs that can't afford the high rates of a private lawyer or law office because there is no need to pay a retainer fee; instead, you pay for the services as and when you need them. They have a good reputation and have launched over 1.5 million businesses around the world.
LegalZoom also offers three different incorporation packages: Economy, Standard, and Express Gold.
The Economy package will set you back $79 plus state filing fees. This package includes a business name check, state business document filing, articles of organization, LLC formation next steps guidance, a personal evaluation of your order before it is formed, lifetime customer support, and a bank account authorization letter.
The Standard bundle will set you back $329, plus any applicable state fees. This bundle includes everything in the Economy package plus a premium organizer engraved with your company name, 20 personalized company membership certificates, an official company seal to prove your firm's ownership, and LegalZoom VIP processing to assure a quick turnaround.
Finally, the Express Gold plan contains everything from the Economy and Standard packages, as well as rush processing with your state (shortening the turnaround time to roughly 7-10 days) and express shipping.
Final Thought
When one compares the rate difference between ZenBusiness and LegalZoom, then ZenBusiness would be the better option. Either Way, no company is better than the other. Choosing the best option would depend on your individual business needs.