ZEX PR WIRE Partnered with Dubai Fintech Summit by DIFC as Content Distribution Partner 2023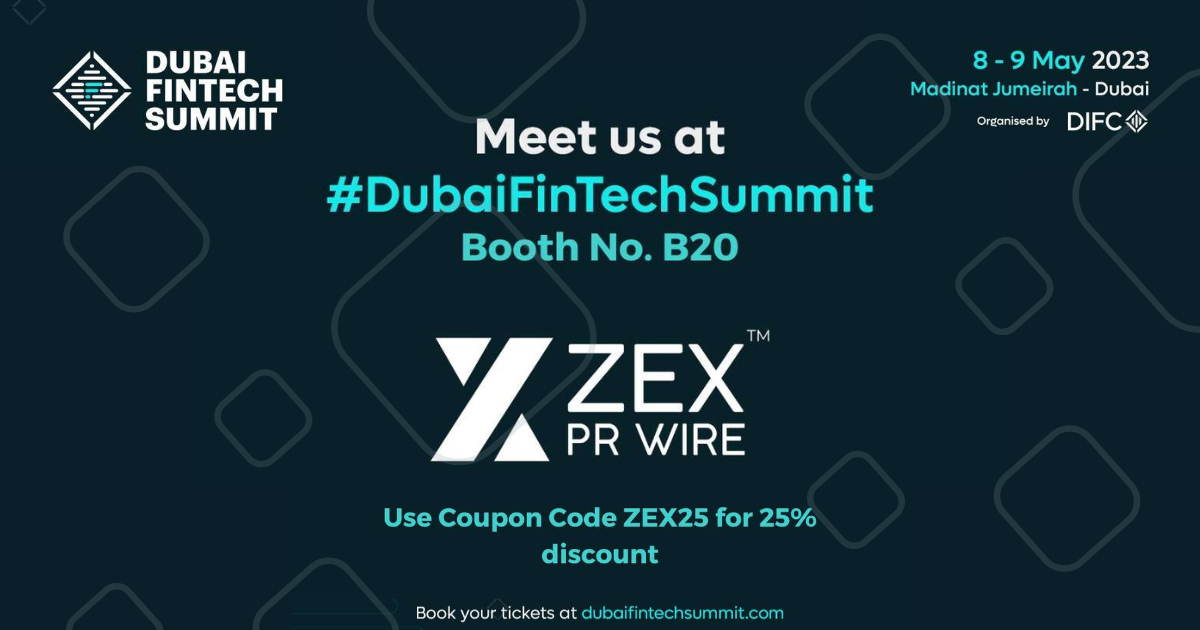 ZEX PR WIRE ™ is delighted to announce that they joined Dubai Fintech Submit by DIFC as Content Distribution Partner. The Summit will be organized by Dubai International Financial Centre (DIFC), the leading international financial hub in the Middle East, Africa, and South Asia (MEASA) region. The event will take place at Madinat Jumeirah and will bring together over 5,000 global FinTech C-suite executives and technology experts to discuss the latest innovations and challenges in the sector.
Mastercard's 2022 Digital Payments Index report reveals that digital payments are gaining traction in the MENA region. More than 85% of respondents reported using at least one emerging payment method in the past 12 months, indicating a shift away from cash-based transactions. Among MENA countries, the UAE stands out as being ready to embrace a cashless society. According to the event's co-host sponsor Visa, 52% of UAE consumers are already cashless or plan to be by 2024.
The Summit will feature a lineup of distinguished speakers from both local and international arenas. Notable speakers include HE Abdulla bin Touq Al Marri, UAE Minister of Economy; Bill Winters, Group Chief Executive of Standard Chartered; Brad Garlinghouse, CEO of Ripple; Piyush Gupta, CEO of DBS Bank Singapore; Jenny Johnson, President and CEO of Franklin Templeton; and Brian Armstrong, CEO and Co-Founder of Coinbase, among others.
Mohammad Alblooshi, Head of DIFC Innovation Hub and FinTech Hive, underscored the importance of the Dubai FinTech Summit. "Nearly 60% of all FinTech companies in the GCC are currently based in the city. With the industry growing at an unprecedented rate, it is crucial for stakeholders to gather and discuss the challenges and opportunities that lie ahead. The Dubai FinTech Summit promises to bring together the most prominent figures in the industry, with an agenda that will captivate and inspire audiences worldwide."
Saurabh Singla, Co-founder and CBO of ZEX PR WIRE ™ (ZEX Global Media) highlights the importance of global press release and media coverage as key to bring more awareness in the fintech industry. "There are thousands of incredible financial instruments to invest smartly, and its is very important to use the right channels to reach the masses" – he said.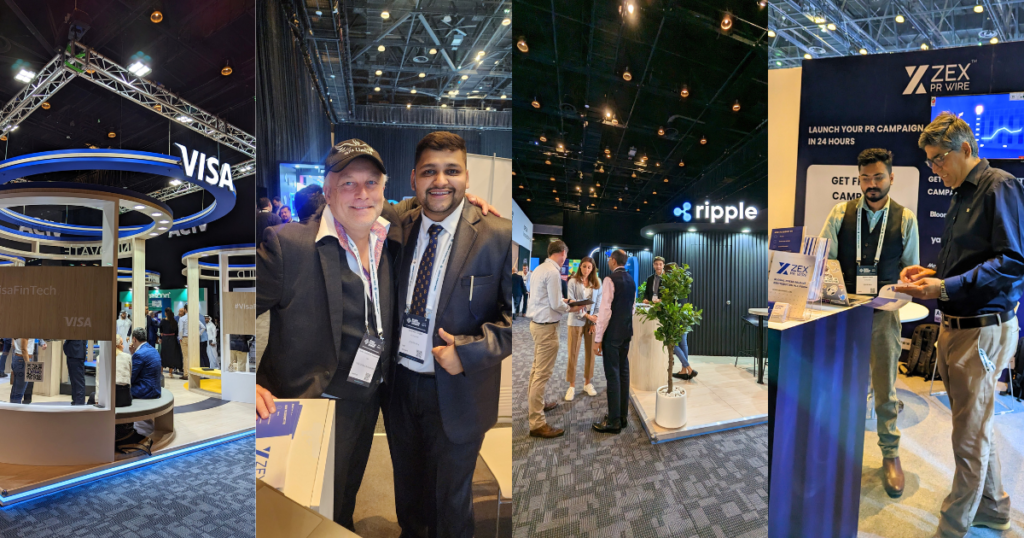 Another important factor in content marketing is distribution, "Today, there are hundreds of A.I. tools that can help you and create perfect content, but the one thing A.I. can't do right now is Distribution." – said Apoorv Gupta, Co-founder and CMO of ZEX PR WIRE ™ (ZEX Global Media), "We have solved the PR Distribution process through our platform and made it available for all types of businesses too".
The Summit will offer attendees a platform to participate in discussions and exchange ideas on emerging trends, regulatory frameworks, and future possibilities. The event will feature discussions on a range of topics, including 'Building the Economies of the Future', 'Crypto and the Evolving Regulatory Framework', 'The World of Finance: Where are the Women?', and 'Building a Resilient and Sustainable Financial Sector in the Age of Disruption'. Participants will have the opportunity to gain valuable insights on these critical issues from industry leaders and experts.
Register Today: https://dubaifintechsummit.com/ 
About ZEX PR WIRE ™
ZEX PR WIRE ™is an end-to-end solution to produce, optimize and target content — and then distribute and measure results. Combining the world's most extensive multi-channel content distribution and optimization network and comprehensive workflow tools and platform, ZEX PR serves thousands of clients from offices in America, Europe, the Middle East, Africa, and Asia-Pacific regions.
ZEX PR WIRE ™has catered to over 2700+ clients, syndicating over 6000+ press releases to over 500+ premium global and local news outlets (Digitally). ZEX PR WIRE ™not only caters to the traditional market but also works closely work (directly or indirectly) with various top blockchain news/media houses such as Cointelegraph, Bitcoin.com, NewsBTC, Coinspeaker, Etrendy Stock, Newsaffinity, City Telegraph, TheTechly, NewsAlarms, Techbullion, U.Today…etc
If anyone would like to know more about ZEX PR WIRE ™services, please feel free to write to us at or visit our website https://zexprwire.com/.
For Collaboration and Partnership: [email protected]
For Support and sales: [email protected] , [email protected]