Five Best Ideas of a Co-Working Space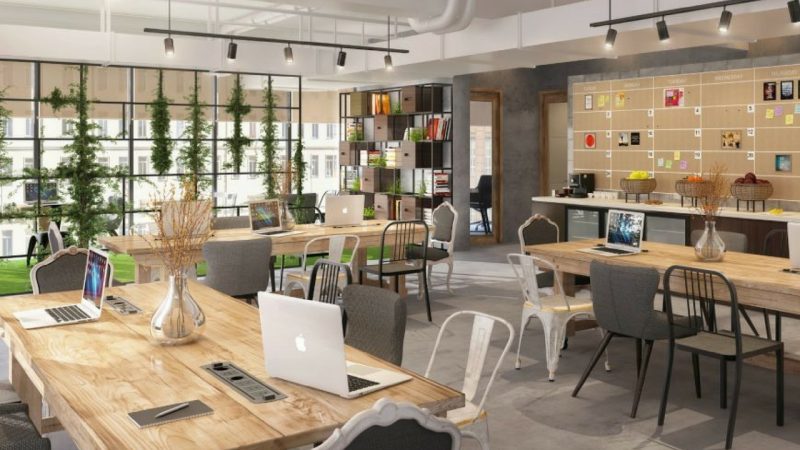 Introduction
Designing a coworking space is a problematic idea to pursue. You are creating the space for yourself and a diverse group of people with different tastes and preferences. You are looking to develop designs that will attract people to your room. 
One great advantage of co-working space over an office is its flexibility in design and flexibility. There is no limit to how much you can do to make your co-working space accommodating. There is also no limit to co-working space ideas. You are free to be as versatile as you would want to be. 
Here are the five best ideas for a Co-working space in NYC.  
If you have previously worked in an office set-up, there is usually just one design of the office desks and chairs. The same has to be uniform to ensure everyone feels part of that office. The same does not apply to a co-working space in NYC. Once you have an idea of your space, all you need is to have a bench and a table, after which you will wait for occupants.
Private collaborative spaces
As discussed in the beginning, it is essential to understand those different people will have different tastes and preferences for a co-working space. Some prefer a private room with minimal noise and distraction. You need to put that in place to meet the needs of those people who may be students, startups, and small groups. You can learn ideas on how to maximize privacy in a co-working space.
While planning to create a co-working space, you must maximize individual workspaces. It is not always guaranteed that these spaces will be occupied all day, every day. However, the areas are crucial for meetings, private phone calls, and webinars.
You probably did not have this idea in mind, but it is excellent. It makes it easy for people coming into your co-working space to know where to sit and work precisely. The workspace zones could be recreational, break rooms, working areas, and others. Co-working space zones can help you with brilliant ideas.
The location of your co-working space is quite essential. You need to understand that your people are looking for a place to work without distraction. The neighborhood needs to be quiet, and the surrounding environment needs to be serene. This makes the breaks taken in between work worthwhile.
A co-working space is another alternative for an office. Therefore, it is essential to ensure that it can serve the purpose for those who will be visiting. The area should have enough working space, privacy for meetings and phone calls, and break spaces. Other great ideas would be the color and the design of your co-working space. Use exciting colors that do not make the place look dull. This will put you on top of your competitors.