From Fitness Expert To Becoming An Established Actor & Working With Major Brands! This Is Iman Karram!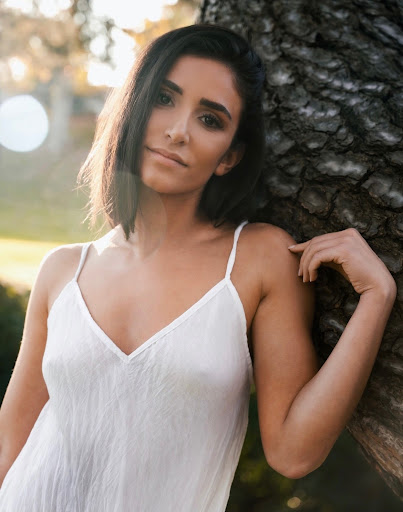 Iman Karram is a phenomenal Arab American Washington DC native, actress, dancer and fitness coach, who started from scratch on her way to the top. She is a graduate of University of California Los Angeles College of Letters, Arts, Science and School of Theater, Film and Television.
 She moved to Los Angeles in the fall of 2014 and took a gap year, in order to establish her dance and acting career as well as begin to further immerse herself in her acting training, before beginning college. Iman trained in various techniques and passionately connected with the Adler technique training under Deborah Aquila and Donna Morong which laid the foundation for her career.
We know that fitness is such a huge part of your life, given that in your past, you have taught at Rise Nation and trained professional athletes such as  Lebron James, and women like Zoe Saldana. We want to know, what is your personal workout routine?
I workout on average six times a week using  various strength training workouts. Three times a week I focus on my vertical movement patterns and knee dominant exercises and three times a week I focus on horizontal movement patterns and hip dominant exercises. Although I am no longer at Rise Nation, I still put myself through a class 3-5 times a week on the versaclimber. Before I start all my workouts, it is imperative that I get my glutes fired up by doing some sort of glute bridge variation; this allows my lower body to maximize my workouts since I tend to be quad dominant. However, most importantly, I'm only as good as my last recovery. It doesn't matter how young or fit you are, recovery and taking care of your body, as well as getting good quality sleep, is imperative. For me, that means every night I take magnesium and turmeric before I go to sleep and get between 7-8 hours of sleep per night.  
Acting
Iman has made major strides in her acting career and has been privileged to work with some of the most notable film companies like Disney Channel, the CW, multiple Netflix originals and FX. She also recently joined the cast of Daft State, the psychological thriller from Chad Bishoff, alongside Christopher Backus, which just finished production.