IT Training – Acquiring The Necessary Skills To Secure Data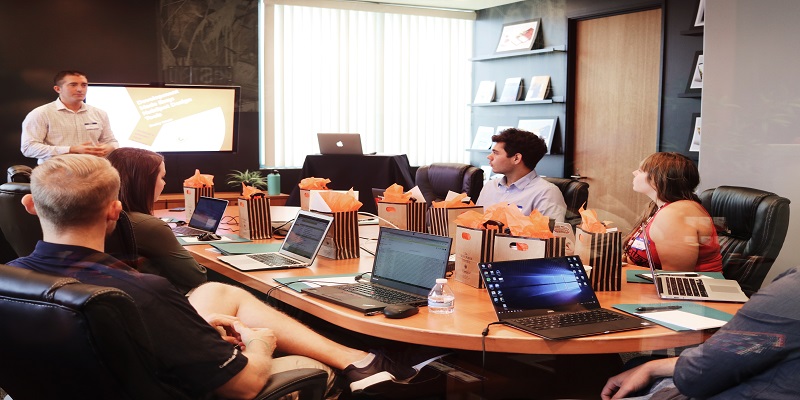 Data security is essentially the discipline of protecting sensitive data against corruption and unauthorized access during its life cycle. Data security also employs a wide range of technologies and methods such as data encryption, tokenization, password protection, two-factor authentication, access control, encryption/decryption, access control with physical access keys, smart cards and hardware devices, network access management, application security, desktop management tools, server management tools, desktop management tools, client management tools, network security, and software testing. The need for data security has grown manifold in recent times due to an increase in corporate and personal sector reliance on information technology for smooth and fast working. With an increase in the sophistication of attacks and malware, the need for effective data security solutions has also increased a great deal. Various companies have adopted varied approaches to creating a system that could guarantee the safe storage and transmission of data.
One of the common methods of data security technology involves data masking and data encryption. The data encryption layer is usually a computer program that encodes the meaning of a document or data and makes it harder for a third party to decipher. Encryption/Decryption (Encryption) is done on the user end and carries out the task of masking, concealing, or 'disguising' the content of a document or data so that it can be accessed and read-only by authorized personnel. Data encryption/decryption is typically used for ensuring the privacy and integrity of a network.
Another important means of data security technology is an information security and the implementation of information security programs and activities. Information security includes the monitoring, tracking, reporting, and securing of networks, systems, and information at all levels. Activities under this discipline are carried out to minimize the risk to organizations, businesses, the public sector, and individual users of electronic data and online resources. For example, risk management is an information security activity that aims at creating policies for the identification, assessment, and management of cyber risks. Cyber risk is a broad term that is used to refer to any situation where cyber crimes are identified and reported. It is also used in legal terms to describe situations whereby the identity of a person or business is compromised due to cybercrimes or viruses.

If you are looking to pursue a career in the field of information technology, it is necessary to complete a data security technology bachelor's degree program. An information technology (IT) degree program is designed to provide students with the knowledge they need to compete in today's job market. Students who enroll in an IT degree program are sure to have opportunities for job growth and to make use of IT-related skills and processes when they get a job.
When selecting a school to enroll in an information technology degree program, you will want to take into account the course requirements. Course requirements for an information technology degree program vary depending on the institution. Most community colleges and technical colleges require students to successfully pass a course using a course curriculum specific to information technology. The first portion of the course requirements usually requires students to choose one of several concentrations, such as information technology marketing or network administration. Most colleges require students to complete a series of core courses, which cover all the basic learning requirements needed to begin their IT degree. Students then must successfully complete a specialized diploma course in information technology in order to earn their associate's, bachelor's, or master's degree.
After students have completed their IT degrees, they can expect to find employment in a variety of fields. One such area is network administration, in which the responsibility of developing, maintaining, repairing, installing, and maintaining computer networks is performed. Other possibilities include security test laborer, information security analyst, network engineer, digital media specialist, and network manager. In the area of information security, there are a variety of jobs available, including consultants, administrators, and designers. It should be noted that some positions involve managing and implementing whole networks; others involve managing security policies for networks or a department. Many IT positions require at least a bachelor's degree and years of experience in information technology to qualify.