BNPL vs. Credit Cards: Which is Better in This Pandemic?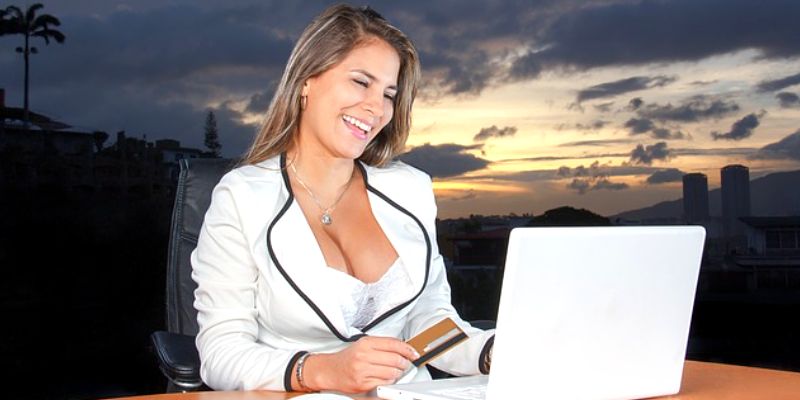 The thriving e-commerce marketplace is associated with the increasing use of plastic money. Humans, by nature, seek convenience in every sphere of their lives. Today, people no longer need to go to a grocery store or wait for a cab. Everything is available online and on demand. In such a scenario, when good and services are being purchased off the Internet, payment solutions are being upgraded as well.
Online e-commerce platforms have connected with different banks, digital wallets, credit card companies and various other payment gateways to offer a smooth payment procedure to its users. These platforms also offer cash back offers and discounts on purchases. Since time immemorial, credit cards have been a widespread solution for people. However, today, Buy Now Pay Later (BNPL) services are gaining currency, especially with the new generation.
With the rising Covid-19 pandemic crises, more and more people are made to rely on online shopping of even the most essential necessities. As a result millennial and others are resorting to purchasing things on a buy now pay later basis at a time when income as well as transaction levels have been negatively impacted.
Now, what is really the difference between credit card solutions and BNPL services? Credit cards provide convenient payment options by serving as an extension of credit money. This money can be used to transfer cash, make purchases, etc. What is required is that you reimburse the money used on credit within the due date. The payment can also be made in installments but in such cases a minimum rate of interest is charged since the user is not paying back the complete balance at once.
Buy now pay later, on the other hand, saves you during times when your credit card limit is up or in situations when your credit card access might be rejected. BNPL allows you to buy goods and services and pay it back on a later date, interest-free. The payment can be made in installments without any interest being levied on the user. According to the respective buy now pay later service policies, payments can be accumulated to be paid later all at once or over a few repayment segments.
Major Differences
Credit cards, no doubt, are an instant replacement solution for the lack of cash in hand. Depending on the credit card company, users are also offered a free credit period that makes this a popular payment choice. However, with the continuous advancement of technology, the modern generation seems to be leaning towards BNPL that helps you maintain a digitized running account where you are free to make several transactions and clear the bills at the end of the month.
The credit card application is quite tedious. A number of criteria has to be met before getting a credit card in hand. On the contrary, BNPL provides an easy access to its users. Unlike credit card companies, buy now pay later services don't ask for any kind of credit check or run any income assessment. There is also no discussion on debts and people without a steady income can also avail it. Similarly, in case the dues are not within time credit card companies charge a heavy rate of interest from the credit borrowers. However, this is not the case for BNPL payment services. Some companies don't even levy an interest if the bill is not paid while other offers a grace period for repayment. While credit cards have a limit imposed on their usage, BNPL approves purchases without any assessments.
Given these advantages and a lot of other benefits, buy now pay later seems to have taken over the global economy. Let us take a look at the reasons why BNPL is considered as a better payment option, especially during this pandemic.
BNPL Advantages over Credit Cards
The conventional credit card is slowly beginning to become a thing of the past. Consumers, across the world, search for convenience, transparency, better affordability, frictionless checkout and much more. Buy now pay later service offer a user-friendly and seamless digital checkout and payment experience. The widespread acceptance of BNPL, particularly among the millennial, can be accounted for in the following factors.
Easy Application
The eligibility parameters for gaining access to a credit card are quite a few like income level, credit scores and so on. This is one of the major reasons why many people fail to avail the services of the credit card. BNPL, on the other hand, offers a hassle-free access to its advantages. You do not need to share your bank or income information.
No Charges
In addition to an annual fee, credit card companies often ask for a joining fee. Buy now pay later option is a free solution for all its users. There is no charge for either accessing it neither for the first nor for utilizing the mobile application. Consumers simply need to repay the bill outstanding in their BNPL account.
User-Friendly
BNPL is not only a safer option when compared to credit cards, but also a quicker solution for all your purchasing ventures. Because of the lack of eligibility criteria, BNPL services are more frequently availed by people while buying goods and services.
Grace Period
As mentioned earlier, many buy now pay later platforms offer additional days for clearing their bills. This is something that is not provided by credit card companies.
Consumers are able to effectively manage their budgets. The pandemic calls for an easier solution for people and BNPL is clearly one of the most efficient payment solutions for the global e-commerce market.
However, buy now pay later options must also be used carefully since failure to repay the standing dues can lead the customer pay additional late charges. This option, however quick, also makes people convert their cart sooner than before leading them to increase both the frequency of their purchases and the size of the basket. Nevertheless, BNPL has several advantages over credit cards and can be stated as a better online payment solution.
Wrapping It Up!
Buy now pay later companies tie up with different merchants to offer consumers a safer and quicker checkout and payment service. They are both financial and technological units that have several benefits for the merchants as well as the consumers. Not only do they facilitate payments but they make lives easier.