UPS Committed to Electric Vehicles on an AI Platform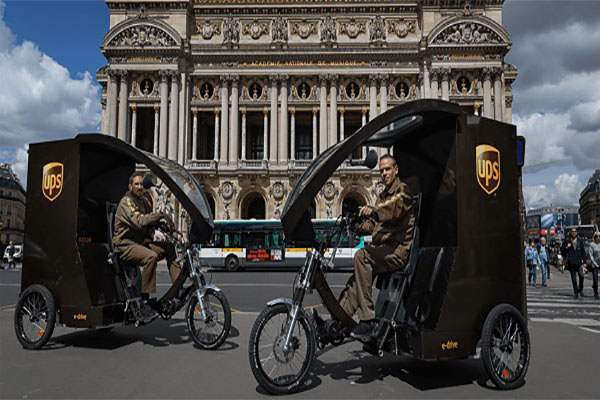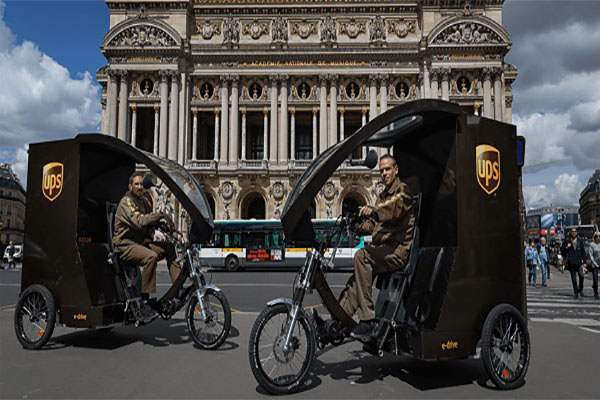 By AI Trends Staff
UPS, the logistics and delivery company, is spearheading a project in England to explore how AI systems can optimize the charging of electric fleet vehicles, and help integrate onsite renewable energy resources at vehicle depots.
The EV Fleet-Centered Local Energy Systems (EFLES) project is scheduled to start in May at the UPS depot in the Camden borough of London, according to a recent account in electrive. The UK Power Networks Services will provide oversight, while the smart battery and EV-charging software provider Moixa will contribute its GridShare smart AI platform to manage solar, storage and charging assets.
"We have the global expertise, smart-charging infrastructure and resources to host this first-of-a-kind test bed at our Camden facility," stated UPS sustainable development coordinator Claire Thompson-Sage. "This project will build on our EV infrastructure technology to help develop a holistic local energy system."
The GridShare software helps track hundreds of data sources for energy prices, power demand, weather conditions and more, to help determine which charging times are less expensive and which mix of renewable energy makes the most sense at any given point in time.
The ERLES project is the next stage in the UPS partnership with Arrival, the UK-based "generation 2" electric vehicle manufacturer, which developed its newest vehicle with UPS.
UPS recently placed an order for 10,000 electric vehicles from Arrival, to be delivered from 2020 to 2024, according to a recent press release issued by Arrival.
UPS co-developed the Generation 2 vehicles with Arrival, which employed a new method of assembly using low capital, low-footprint micro-factories located to serve local communities and be profitable making thousands of units. The UPS partnership with Arrival was first announced in 2016.
"UPS has been a strong strategic partner of Arrival, providing valuable insight to how electric delivery vans are used on the road and how they can be optimized for drivers, stated Denis Sverdlov, founder and CEO of Arrival. "Together our teams have been creating bespoke [custom] electric vehicles, based on our flexible skateboard platforms, that meet the end-to-end needs of UPS from driving, loading/unloading, depot and back office operations."
Carlton Rose, President of UPS Global Fleet Maintenance & Engineering, stated, "Our investment and partnership with Arrival is directly aligned with UPS's transformation strategy, led by the deployment of cutting-edge technologies.These vehicles will be among the world's most advanced package delivery vehicles, redefining industry standards for electric, connected and intelligent vehicle solutions."
UPS Has Had Long Commitment to Electric Vehicles
UPS had 1,000 electric vehicles in its fleet of 112,000 vehicles two years ago. The cost of the vehicle new was found to be no more than regular diesel vehicles, because the cost of electric batteries plummeted 80 percent in six years, according to a UPS press release from April 2018.The electric transporters are expected to create additional value of UPS in operational savings and routing efficiency.
In the U.S., UPS has been working with Workhorse to develop an electric transport vehicle. The target at the outset was a range of 100 miles, with similar procurement costs as an internal combustion motor. The founder and CEO of Workhorse, Steve Burns, late last year bought the Lordstown, Ohio electric vehicle plant from General Motors, through a company he set up to execute the transaction, Lordstown Motors. He has said he wants to build electric pickup trucks for "business and government customers" and has decided the name of the first model will be: Endurance.
Financially, Workhorse has faced some challenges, losing $38 million in 2019 and having little sales in late 2019, according to a recent account in The Verge. Workhorse will own 10 percent of Lordstown Motors, and license to it the intellectual property related to the planned W-15 electric pickup truck. Burns will transfer 6,000 pre-orders for the truck to Lordstown. He is searching for financing, saying he needs $300 million to start product in a year. He plans to run a union shop and produce 500,000 vehicles per year, double the number of Cruze sedans GM made at the plant.
In the case of these new trucks, UPS worked closely with a supplier, Workhorse, to redesign the trucks "from the ground up," stated Scott Phillippi, UPS's senior director of maintenance and engineering. Phillippi expects the new design will reduce the truck's weight by some 1,000 pounds, compared with a diesel or gas-powered vehicle. That plus better batteries will give the truck an electric range of around 100 miles, enough for most routes in and around cities.
Read the source articles and releases at electrive, a UPS press release on the 10,000 vehicle order from Arrival, and in The Verge., and a UPS press release from April 2018.