10 Best Attendance Management Systems in India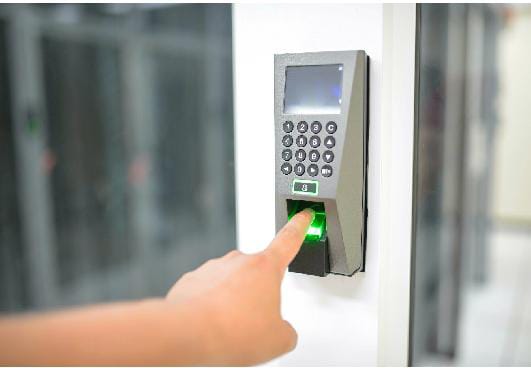 Attendance management systems play anessential role in the smooth functioning of any organization.These systems provide accurate time tracking by monitoring employeeattendance daily. Since the salaries of the staff are based on the accuracy of these systems, it is essential to consider the best software in the business for your business. Having a robust attendance system will help you gather accurate pay data, while also providing your employee with complete transparency over their daily work timings.
In this article, we present the 10 best attendance management systems in India, which offer advanced features, user-friendly interfaces, and reliable performance, helping businesses streamline their attendance tracking processes effectively.
Criteria for Evaluation
When selecting the best attendance management systems in India, several key factors were considered. While the basic features such as time tracking accuracy and reporting were essential in the list curation, we also factored in pricing, scalability, ease of use, and customer support, as well as integration options.
Some of the most essential factors for a robust attendance management system are:
Time Tracking
A good attendance management system should accurately track and record employee working hours, including clock-ins, clock-outs, late-coming, overtime, and breaks, providing reliable data for attendance management and payroll calculations. With such systems, employers will also be able to make the system foolproof.
Leave Management
An effective system should also allow employees to request and manage their leaves efficiently, with options for various leave types, approvals, and real-time visibilityfor supervisors and HR personnel. Such transparency will help make real-time decisions and reallocate resources.
Biometric Integration
Integration with biometric devices or other time-tracking hardware is also essential as it enables secure and reliable capturing of attendance data. It eliminates buddy punching and other attendance-related malpractices resulting in accurate employee attendance records.Hence, biometric integrationprovides peace of mind for the employer.
Custom Reporting
Robust reporting capabilities also enable the generation of insightful attendance reports, including attendance summaries, company-wide trends, and employee-specific data, facilitating better decision-making. Additionally, custom reporting options help the company gather only the essential data for sharing with all decision-makers and stakeholders for making data-backed decisions.
Payroll Integration
Seamless integration with payroll software ensures automatic transfer of attendance data, eliminating manual data entry errors and streamlining payroll processes for accurate and timely salary calculations. Since the attendance data is transparent to the employee, they can get any corrections undertaken before the payroll is processed for accurate salary disbursals.
Mobile Access
A mobile-friendly interface or a dedicated mobile app enables employees to manage their attendance on the go, allowing remote or field employees to easily clockin and clockout and access attendance-related information. It provides ease of usage with remote accessibility and round-the-clock availability.
Timely Notifications
Timely notifications and reminders for attendance-related tasks, such as shift reminders, upcoming leaves, or attendance discrepancies, help employees stay informed and easily adhere to attendance policies and schedules. It helps notify the employees, managers and HR regarding time-sensitive notifications, further improving the efficiency of the company.
10 Best Attendance Management Systems in India
Here are ten of the best attendance management systems in India based on the factors mentioned above:
1.      Pocket HRMS
Pocket HRMS is recognized as the best attendance management system due to its comprehensive features, including real-time attendance tracking, facial-recognition-based attendance, geo-tracking, geofencing, geotagging, leave management, timesheet automation, and seamless integration with payroll and HR modules, ensuring efficient and accurate attendance management processes.
2.      Clockify
Clockify is another robust attendance management system, offering time tracking, timesheet management, and robust reporting features. It comes with a user-friendly interface, seamless integration, and flexibility for efficient attendance management and monitoring.
3.      Time Doctor
Time Doctor stands out as a good attendance management system with its time-tracking capabilities, employee monitoring features, productivity insights, and integrations. It offers a comprehensive solution for accurate attendance management and optimizing workforce efficiency.
4.      TimeClock Plus
TimeClock Plus is widely recognized as a good attendance system, offering several features such as time tracking, scheduling, leave management, and complianceautomation. It provides accurate attendance data, streamlining workforce management processes effectively.
5.      Quickbooks Workforce
While QuickBooks Workforce is primarily known as accounting software, it also serves as an efficient attendance management system. With its time tracking and employee management features, it helps businesses effectively track and manage attendance data.
6.      Buddy Punch
Buddy Punch is renowned as a robust attendance system since it offers a user-friendly interface, seamless time tracking, and employee scheduling. Its robust features ensure accurate attendance monitoring and reporting, making attendance management effortless.
7.      ADP
ADP is a greatattendance management system, providing comprehensive time and attendance solutions. With its advanced features, such as real-time tracking, scheduling, and integration capabilities, it simplifies attendance management processes for businesses of all sizes.
8.      Paychex Flex
Paychex Flex is another good attendance system, offering extensive features including time tracking, scheduling, and leave management. With its user-friendly interface and robust functionality, it makes attendance tracking easy for organizations.
9.      TSheets
TSheets stands out as a good attendance software with its intuitive time tracking, scheduling, and reporting features. Its mobile-friendly interface and seamless integration options make attendance management effortless and efficient for businesses.
10.  Factorial HR
Factorial HR is another good attendance management option, as it offers a comprehensive set of features including time tracking, leave management, and reporting. Its user-friendly interface and automation capabilities simplify attendance management processes effectively.
Conclusion
Implementing an efficient attendance management system is essential for any organization. The top 10 systems listed in this article offer a range of features, pricing options, and positive user reviews. By leveraging these systems, you can enhance your attendance tracking, improve your employee productivity and engagement, and streamline your HR operations related to attendance for enhanced efficiency.
Author Bio
John Paul Davis is a content writer with Pocket HRMS, an innovative AI-driven cloud-based HR software provider in India with over a decade of loyal clientele. His handiwork usually reflects the latest technologies in the HR domain.