How to Mint Samurai Cats NFTs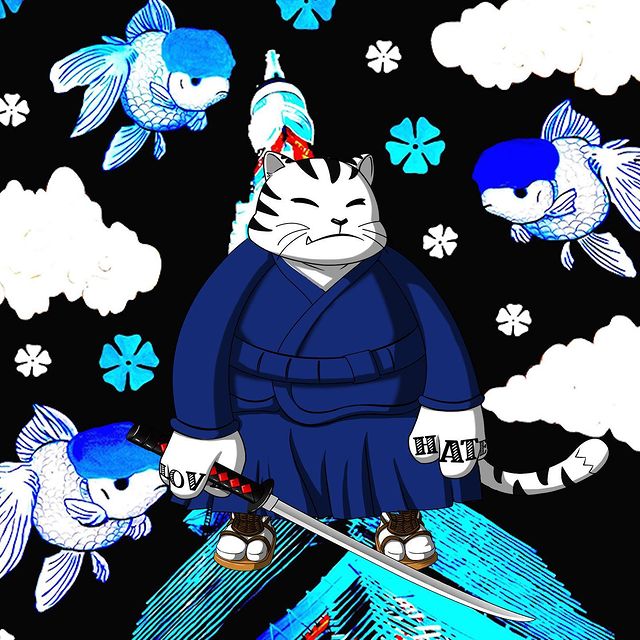 Are you ready to dive into the Japanese neo-pop art metaverse? Do you want a piece of Hiro Ando's original and earn a brand-new NFT in return? If you do, you should start investing in Samurai Cats by Studio Crazy NOOdles, the latest NFT to revolutionize the digital art market. 
Hiro Ando, a veteran Japanese artist and illustrator, along with Saori Nakamishi, started Studio Crazy Noodles in 2005 to promote neo-pop artworks of different Japanese artists. The duo decided that if they digitalize the artwork, it would allow art lovers to own a piece of Hiro Ando original, something that they may not be able to do in real life because of the huge cost. This culminated in the launch of Samurai Cats NFTs that recently went live on the 12th of December 2021. 
Minting Samurai Cats
If you are all set to mint your first set of Samurai Cats, you may want to know the detailed process of how to do it. Make sure you follow the steps below:
1. Users with wallets
If you already have a crypto wallet, you can start minting right away. Here's how to do it:
Find "Connect Wallet" on the platform and click on it to purchase Samurai Cats.

You will find the option to choose the number of Samurai Cats you want to buy. Remember, each wallet has a maximum capacity of buying 20 tokens. If you want to purchase more than 20 Samurai Cats, you must connect another wallet.

Once you select the number of tokens you want, you will get an option to confirm. Click "Confirm" and then click "Mint."

The minting page will redirect you to your wallet where you will see a message asking you whether you want to proceed with the transaction or not. Click on "Accept and Sign" to proceed. 

Upon clicking "Accept and Sign," you start the process of minting Samurai Cats. You can refresh the screen once to see the changes in your wallet and crypto profile.
2. Users without wallets
Here are the steps that you need to follow if you don't already have a crypto wallet but want to invest in Samurai Cats:
First, you need to register for a crypto wallet. It's better to register on a platform that is compatible with Samurai Cats. The developers recommend using the Metamask wallet as it allows swift and safe transactions.

Next, you need to link your wallet with your bank account. This would allow you to purchase any type of cryptocurrency from anywhere in the world.

Check the real-time price of Ethereum and Samurai Cats before buying Ethereum. Decide the number of tokens you want to buy. Accordingly, you can buy Ethereum. 

After adding Ethereum to your wallet, you can go to "Connect Wallet" to purchase Samurai Cats NFTs. The rest of the steps are similar to the ones mentioned above.
Studio Crazy Noodles released 4747 Samurai Cats on 12th December 2021. Hiro Ando's fan and a partner of the gang, Steve Aoki, believes that digitalizing Japanese artwork will open new doors for art lovers to own the veteran artist's collection without spending a fortune. The positive response from Hiro's fans around the globe after the launch of Samurai Cats shows that he was not wrong with his prediction.
Make sure to check out the massive collection of Samurai Cats NFTs on OpenSea. You can also keep up with the latest updates from the Crazy NOOdle Gang by joining their Discord channel or following them on Twitter.