Queue Management System Market is Expected to Witness Promising Growth of USD 1.18 billion by 2028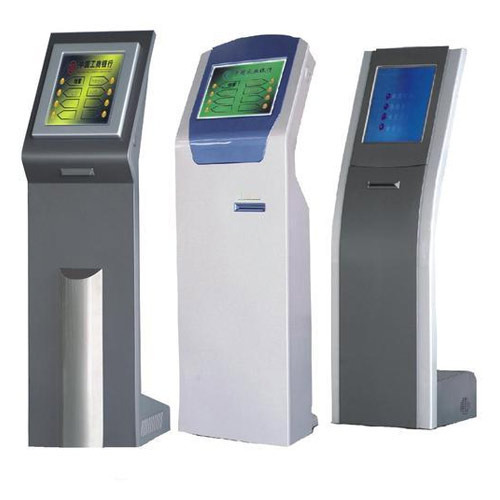 As per the report published by Fior Markets, the global queue management system market is expected to grow from USD 0.8 billion in 2020 and to reach USD 1.18 billion by 2028, growing at a CAGR of 5% during the forecast period 2021-2028.
The queue management system market is witnessing significant growth form the past years. The market's rise might be attributed to a focus on improving service quality. Rapid population increase has altered the customer-facing environment in a variety of industries. As a result, disorderly lines have formed, causing frustration among the public and lowering service quality. Furthermore, during busy business hours, the line continues to grow, resulting in a drop in service quality as the personnel tries to manage the queue manually. Providing improved service quality is critical for all service providers, regardless of business. Queue management systems are used by service providers with the goal of efficiently managing queues and improving service quality, which drives the growth of the queue management system market.
A queue management system is an integrated framework with numerous modules that are meant to properly accommodate and execute consumer needs. The software intelligently directs the user to the most appropriate sequence in order to minimise messes and boost productivity. It's also known as a ticketing system or a token management system. Several application sectors, including healthcare, hospitality, telecom, and others, make up the worldwide queue management system market.
Due to the global lockdown, the market for queue management systems is likely to decline slightly in 2020. Almost every industry has been shaken by the COVID-19 epidemic, which has exacerbated churn. The lockdown is having a negative influence on global production, supply networks, and logistics, as well as the continuity of operations in numerous industries. Manufacturing, transportation and logistics, and retail and consumer products are the industries with the most problems. Despite the fact that essential items are exempt from the lockdown, the availability of critical items has been hindered due to a lack of staff to operate on production lines, supply chains, and transportation. By early 2021, the condition is projected to be under control, while demand for QMS solutions and services is expected to rise, owing to rising need for improved customer experience and the development of individualised relationships with prospects.
Some notable players operating in global queue management system market include Advantech, Wavetec, Aurionpro, Lavi Industries, Qmatic, SEDCO, Q-nomy, Core Mobile, ATT Systems, AKIS Technologies, AwebStar, Xtreme Media, Business Automation, Udentify, 2Meters, OnlineToken, Hate2wait, VersionX.
In December 2020, The UTC-515H 15.6-inch and UTC-520H 21.5-inch all-in-one touch computers from Advantech have been launched to the UTC-500 series. HMI and facility management systems used in factories, kitchen display systems, and self-service kiosks are perfect for the UTC-515H and UTC-520H. They enable applications in retail, hospitality, and public service.
In September 2020, With the launch of Qmatic's latest and upgraded Health Level Seven (HL7) middleware module, the company announced a new package offering for healthcare. Pre-arrival, arrival, and serving are the three most typical patient flows in healthcare, allowing healthcare providers to handle appointments, walk-ins, and emergency patients from arrival through discharge.
Download PDF Brochure: Click Here
Healthcare segment dominated the market and held the largest market share of 26% in the year 2020
On the basis of application, the global queue management system market is segmented into healthcare, banks and financial institutions, retail outlets, private utility service providers/airline check-in counters, self-service restaurants, government offices, telecom service centres, others. The application segment dominated the market and held the largest market share of 26% in the year 2020. This growth is attributed to the growth of digitalization in the healthcare sector. The use of digital signage systems in waiting rooms allows patients and patient parties to understand how long they will have to wait, reducing the possibility of crowding in the doctor's chambers/laboratories or the payment section. These advantages are attracting a large number of healthcare businesses, which is projected to result in a major increase in demand for queue management systems.