Current Startup Trends: Digital Tools To Support Business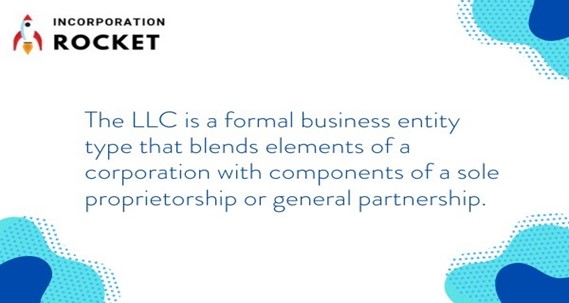 According to recent statistics, 60% of entrepreneurs agree that AI is currently the most promising innovation technology. By using AI, and other digital tools, businesses will be able to gain success faster than they would without the use of these tools. This article will explore the most popular digital tools to support business. 
Online Incorporation Services
Online incorporation tools, like LLC formation services, will assist entrepreneurs in establishing a Limited Liability Company. These services serve to make an entrepreneurs' life easier by offering business formation packages. These packages, usually, include the filing of articles of organization, EIN registration, registered agent services and compiling operating agreements. Entrepreneurs should do extensive research to choose the best online incorporation services.
Automation
The need for automation tools speaks for itself. By automating business processes and tasks, business owners are able to free up large amounts of time which would have been used to complete those processes and tasks. Examples of these tools are IFTTT and Zapier. IFTTT automates processes by integrating apps and services, while Zapier does this but at a larger scale.
Analytics tools
These digital tools assist in giving entrepreneurs insight into their business' online performance, sales and weak points. Google Analytics is an example of such a tool. This service allows entrepreneurs an opportunity to improve on their marketing strategy after gaining the needed insight. 
Communication
Efficient communication is vital for all businesses, even the smallest startups. Managing communication is a large task that may take up large amounts of time. To eliminate this task, entrepreneurs should use digital tools like Google Docs and Join.me. These tools are able to streamline communication. Google Docs assists in the sharing and collaboration of files. This tool uses a Google Drive where the files are stored. Access is able to be granted to employees, which would eliminate the need to email documents when needed. Join.me is a different type of communication tool, as it is a conferencing tool which allows users to present to multiple employees or clients remotely.
Email is currently the most popular form of communication for businesses, and is set to stay the most popular communication form for a while. There are a range of tools which can organize inboxes and improve communication efficiency. Examples of these are Thunderbird, MixMax and MailChimp. Thunderbird stores emails locally, MixMax tracks correspondence and schedules emails, and MailChimp specializes in newsletter management and distribution. 
Task management
These digital tools are able to track the tasks of employees, contractors, and partners. The Asana task management solution assists entrepreneurs to create tasks, to assign them, and to keep track of the task progress. Wrike assists entrepreneurs in creating spreadsheets to measure performance. Additionally, Wrike is able to be integrated with GitHub, Slack, Box and SalesForce.
POS
POS, which stands for 'point of sale' needs a range of tools to manage this activity. 
One option is Loyverse. This POS and loyalty program solution offers analytics inventory management. Loyverse is available for free on Google Play and the iTunes App Store.
CRM and ERP
To assist entrepreneurs in completing sales at a faster and more effective pace, they should incorporate the use of CRM and ERP tools. These tools serve to digitise their inventory and sales process tracking. Examples of these tools are Hubspot CRM, Proofhub and Sellsy. Hubspot CRM, which is a free tool, tracks customer interactions via automation features. Proofhub is suited for small businesses as it eliminates the need for a range of tools needed for task management, collaboration, time tracking, communication, file sharing, and reporting. Sellsy is a digital tool that combines sales process data. This data is collected from online channels, PoS and inside sales. 
Business development tools
These tools offer knowledge to entrepreneurs during the startup process. Examples of these tools are SBA.gov and SCORE. SBA.gov is the U.S. Small Business Administration's website. They give out tips and advice, such as compiling business plans, and financing a business. SCORE assists small businesses by supplying free learning opportunities online and even in-person mentoring if needed.
The takeaway
Startups should adopt the use of digital tools. From online incorporation services, to email tools, these are sure to support businesses making the workload lighter. These digital tools are also able to boost employee morale and boost customer engagement.